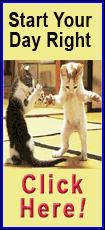 The proposal Obama is to outline Friday is part of the president's efforts to return to a focus on jobs after spending weeks mired in the contentious debt-limit debate that consumed the White House for much of the summer.
His announcement was to come shortly after the Labor Department releases a new round of nationwide unemployment data.
Last month's jobs report was dismal, with the country's unemployment rate ticking up to 9.2 percent and job growth slowing nearly to a halt.
The White House says the sluggish economy creates additional challenges for veterans looking to enter the civilian labor market. About 1 million veterans are unemployed, according the administration, including former 260,000 service members who joined the military after the Sept. 11 attacks.
The administration says the unemployment rate for the post-Sept. 11 service members is 13.3 percent.
The main features of Obama's proposal, according to administration officials, are two tax credits for companies that hire unemployed veterans:
A "Returning Heroes" tax credit for 2012-2013. Companies that hire unemployed veterans would receive a $2,400 tax credit. That tax credit would increase to $4,800 if the veteran has been unemployed for six months or more.

A two-year extension of the "Wounded Warriors" tax credit, which gives companies that hire veterans with service-related disabilities a $4,800 credit. If the veteran has been unemployed for six months of more, the tax credit increases to $9,600.
The tax credits would require congressional approval. Administration officials said the White House would start working with lawmakers on the proposal after Congress returns from its recess in September.