And the troops' concerns don't end when they take off the uniform: Many retirees are dependent on the military's health insurance. With Defense Secretary Leon Panetta's blunt acknowledgment this week that the Pentagon "has to do its part" to meet the public clamor for deficit reduction, there's much angst among the uniformed services.
Reflecting the widespread demand for more fiscal responsibility in Washington, the compromise debt deal that President Barack Obama reached with Congress and signed Tuesday will slice $350 billion from projected military spending over the next 10 years. And it leaves open the possibility of up to $500 billion in additional reductions.
In his first Pentagon news conference Thursday, Panetta described a reduction of nearly $1 trillion as a "doomsday" scenario that would mean "dangerous across-the-board defense cuts that would do real damage to our security, our troops and their families and our ability to protect the nation." Panetta, who was White House budget chief in the Clinton administration, called the cuts "completely unacceptable" and vowed to fight them.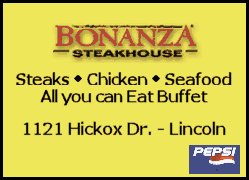 "People expect the military to provide for our security," Panetta told reporters.
In sounding the alarm, Panetta is pressuring Democrats and Republicans alike to consider making concessions on their core priorities -- entitlement programs such as Medicare and Social Security defended by Democrats and increases in taxes resisted by Republicans -- before taking a knife to defense.
Military families, who have struggled with the death, injuries and separations associated with a decade of war since the Sept. 11, 2001, terrorist attacks, are now increasingly fretting about such things as possible personnel cuts and the prospect of stretching a smaller force to fit whatever new conflicts or other challenges arise.
At Thursday's news conference, Panetta and Adm. Mike Mullen, chairman of the Joint Chiefs of Staff, did not rule out the possibility of personnel cuts to a military that has expanded to fight the wars in Iraq and Afghanistan. The defense leaders could offer few details about what potential cuts may mean for operations and benefits programs popular in military circles.
"Military service members, veterans and their families are not only ... going through the economic uncertainty with everyone else, but we have 10 years of war on top of that," said Kelly Hruska, government relations deputy director at the National Military Family Association in Alexandria, Va.
Anthony Adams, 43, a Navy chief warrant officer based at Tinker Air Force Base near Oklahoma City who was attending the National Naval Officers Association meeting in San Diego, said he hopes policymakers are keeping in mind the sacrifices military members have made.
"They assume everything is taken care of, but someone has been in harm's way while people have been reaping all the benefits of it," said Adams, who is preparing to retire.
Marine Lt. Col. Gilbert Warner, who is based in Okinawa, Japan, said everyone is worried about what's ahead.
"I mean who wouldn't be?" said Warner, who also was attending the naval officers meeting. "First, I'm concerned about the resources being available to service members, and, second, the benefits for the retired."
Mullen pointed out that the military has a crowded must-do list: the two wars, support for the NATO-led operation in Libya, disaster relief missions in Haiti and Japan, and defense of national interests.
"Debilitating and capricious cuts nearly double to those already in the offing," Mullen warned, would put "at grave risk not only our ability to accomplish the missions we have been assigned, but those we have yet to be assigned as well."
Defense budgets, not including the costs of the wars in Iraq and Afghanistan, have jumped since 9/11, from just over $370 billion in the late 1990s to around $550 billion today. In the political clamor to slash deficits, Obama this past spring called for $400 billion in defense cuts over 12 years. As a result, former Defense Secretary Robert Gates launched a comprehensive review of the military's strategy and capabilities. That review could be completed by the end of the summer.
Setting the agenda now is the debt-limit deal that calls for cutting more than $2 trillion from federal spending over a decade.