There were no promises of new bridges or campaign help. No threats to boot members off coveted committees. And, if some of those tactics had been tried, it's unlikely that many House Republican tea party supporters would have been swayed. They came to Washington disdainful of such wheeling and dealing and promising to fix what members of both parties had come to describe as a culture of corruption.
Boehner, who has risen, fallen and risen again in the House GOP hierarchy, has long shunned earmarked "pet projects" and had no objection when more conservative deficit hawks succeeded in getting them banned.
One GOP holdout on the debt bill, Rep. Connie Mack of Florida, recalled a time early in his career when he was withholding his vote from the Republican leadership and saw "The Hammer" -- then-Majority Leader Tom DeLay -- walking toward him in the House chamber.
"He came over with a finger pointing at my chest," the four-term lawmaker said. "He was telling me what I'm going to do and why. He said, `You won't make it long in this town'" by defying the party leadership.
Mack doesn't remember what the issue was, but he remembers not budging.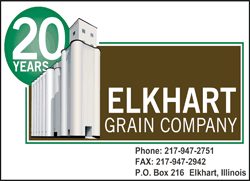 "The ways of the past are gone," Mack said. "There hasn't been a threat of taking something away or promising something. I can remember the hammer coming down on me. It's completely different, much more open and honest."
That doesn't mean there wasn't pressure, especially when Boehner had to postpone a vote on his legislation last week for lack of Republican support, and faced questions about his hold on the speakership.
"There was a constant barrage, hour by hour by hour," said freshman Rep. Steve Southerland, R-Fla., who with Mack and others still voted against Boehner.
Rep. Jason Chaffetz, R-Utah, said the issue of campaign help never was raised.
"I didn't see or hear any of that," he said. "I thought they would break my knuckles and twist my arm. I saw the speaker in the cloakroom. He raised his eyebrows, to say `Where are you at?' I said, `I support you, I just don't like your bill.' He said, `That's what I thought. I'll leave you alone.' There was no `I got a deal for you.'"
Rep. Jeff Flake, R-Ariz., says it was Boehner five years ago who told him that he was losing his seat on the Judiciary Committee for "bad behavior." Flake irritated party leaders by regularly railing against earmarks -- pet projects like bridges or highways that were offered to members in return for their votes. Boehner spokesman Michael Steel said Flake lost his seat because Republicans went from the majority to the minority, and had fewer positions.
Southerland, the Florida freshman, said the old ways wouldn't work with the new Republicans.
"This is kind of a new breed," Southerland said. "My no is no and my yes is yes."
Southerland was part of a chaotic scene last week when Boehner appeared to lose control of his party. He had to initially postpone a vote on his bill and rewrite it to appease tea partyers and other conservatives, who demanded inclusion of a proposed constitutional amendment for a balanced budget.