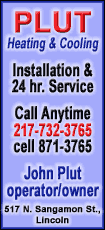 Many seniors may even see a dip in their costs, particularly if they shop around during open enrollment season this fall.
Officials credited growing use of generics and competition within the program, which is delivered through private insurance companies. Medicare also expects to share in a coming bonanza as a number of top-selling brand name drugs get generic competition in the next year or so.
The Health and Human Services department projects the average premium for 2012 will be about $30 a month, hardly changed from $30.76 this year.
Since the 2012 estimate is an average, it does not reflect premiums for every individual. Some seniors may see an increase. But they will have options. Plenty of bargains should be available during open enrollment season.
Officials also said 900,000 Medicare beneficiaries with high drug costs have received a 50 percent discount on brand name drugs this year, a benefit of President Barack Obama's health care law. That number will keep growing throughout the year as more people fall into the coverage gap known as the doughnut hole. The health care law gradually closes the gap.
Medicare covers about 47 million seniors and disabled people. Overall, about 9 in 10 beneficiaries have some kind of prescription drug plan. Some still get benefits through their former employers. But more than half rely on the prescription program, also known as Part D.
A recent study published by the American Medical Association journal found savings for the government as well as seniors from the prescription program, offsetting some of its cost to taxpayers.