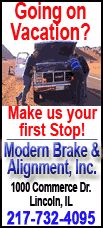 The seven-figure donation from the mysterious company, which was formed and dissolved over four months this year, is raising new questions about secret campaign money flowing to so-called "Super PACs" under new rules established after a landmark Supreme Court ruling on campaign finance law.
The PAC, called Restore Our Future, raised $12.2 million during the first six months of 2011 and was created by former aides to Romney, the former Massachusetts governor. The outside group is not officially connected to Romney and can receive unlimited funds from individuals and corporations because of the 2010 Supreme Court ruling known as "Citizens United."
W Spann LLC was incorporated in Delaware on March 15 and then made a $1 million contribution to Restore Our Future on April 28, according to records with the Federal Election Commission. W Spann then folded on July 11, two weeks before the PAC made its first disclosure of its donors this year.
The company was formed and dissolved by a Boston lawyer, Cameron Casey of Ropes & Gray. According to her online bio, Casey provides "comprehensive estate planning advice to high-net-worth individuals and families" and "advises nonprofit organizations and their donors with respect to charitable planning matters."
Tim Larimer, a spokesman for the law firm, said it "does not discuss confidential client matters."
Campaign finance watchdogs criticized the donations. Democracy 21 President Fred Wertheimer said the $1 million donation was "apparently made in a manner designed to blatantly circumvent the campaign-finance disclosure laws."
NBC News first reported the circumstances surrounding the donation.
The law firm has other connections to Romney. R. Bradford Malt, a partner with Ropes & Gray, has served as the trustee for blind trusts set up by Romney and his wife, Ann. And John Montgomery, another partner at the firm, represented Romney in 2002 when Democrats unsuccessfully challenged Romney's residency during his campaign for Massachusetts governor.
In the FEC filing, W Spann listed an address of 590 Madison Avenue in New York, but there are no state business records on file pertaining to the company. A phone call to building manager Minskoff Equities said it had no records of the firm as a tenant.
One of Ropes & Gray's clients is Bain Capital, the investment firm previously led by Romney. Bain Capital has office space at the high-rise at 590 Madison Ave., along with IBM, UBS, Morgan Stanley Smith Barney, Bank of America and Cemex.
Alex Stanton, a spokesman for Bain Capital, said in a statement the company "has many employees who actively participate in civic affairs, and they individually support candidates from both parties. The firm takes no position on any candidate, and the entity in question is not affiliated with Bain Capital or any of our employees."