Today's Highlight in History:
On Aug. 5, 1921, a baseball game was broadcast for the first time as KDKA radio announcer Harold Arlin described the action between the Pittsburgh Pirates and the Philadelphia Phillies from Forbes Field. (The Pirates won, 8-5.)
On this date:
In 1861, President Abraham Lincoln signed the Revenue Act of 1861, which included the first-ever federal personal income tax, a 3-percent levy on incomes above $800 (however, no income tax ended up actually being collected under this law).
In 1864, during the Civil War, Union Admiral David G. Farragut led his fleet to victory in the Battle of Mobile Bay, Ala.
In 1924, the comic strip "Little Orphan Annie," by Harold Gray, made its debut.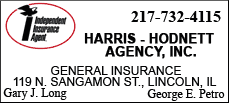 In 1936, Jesse Owens of the United States won the 200-meter dash at the Berlin Olympics, collecting the third of his four gold medals.
In 1953, Operation Big Switch began as prisoners taken during the Korean conflict were exchanged at Panmunjom.
In 1961, the amusement park Six Flags Over Texas had its official grand opening day in Arlington.
In 1962, actress Marilyn Monroe, 36, was found dead in her Los Angeles home; her death was ruled a probable suicide from an overdose of sleeping pills.
In 1963, the United States, Britain and the Soviet Union signed a treaty in Moscow banning nuclear tests in the atmosphere, in space and underwater.
In 1969, the U.S. space probe Mariner 7 flew by Mars, sending back photographs and scientific data.
In 1981, the federal government began firing air traffic controllers who had gone out on strike.
Ten years ago: Afghanistan's ruling Taliban jailed eight foreign aid workers, including two Americans, for allegedly preaching Christianity. (The workers were rescued in Nov. 2001 during U.S. military operations launched in the wake of 9/11.)