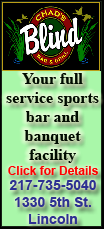 That 4 1/2-month lockout? A thing of the past in every way.
All those players with new contracts who had to sit out practice for a few days? They hit the field with all of their teammates shortly after word spread that football finally had a completely done deal Thursday.
"Were we going to have the opportunity to step on the field today? Was this thing going to linger?" new Minnesota Vikings quarterback Donovan McNabb said, explaining his thoughts while waiting for the OK to fully participate. "Good thing we got this thing settled. And now here we are."
Players ratified a new, 10-year CBA on Thursday, hours after it was finalized, and two people familiar with the negotiations told The Associated Press the contract allows the NFL to eventually become the first major U.S. professional sports league to use blood testing for human growth hormone.
They spoke on condition of anonymity because no formal announcement had been made about the details of the CBA.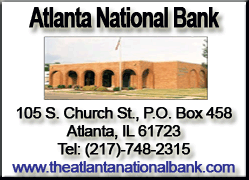 Players would be subject to random testing for HGH, in addition to annual checks -- as is the case for all banned substances in the league's drug-testing program -- only after the union is confident in the way the testing and appeals process will work.
"We have to see if we agree with the test," Jacksonville Jaguars cornerback Rashean Mathis said. "If we agree with the test, then it's legit. If not, they have to come up with another one."
The aim is to have everything worked out in time to start HGH testing by Week 1 of the regular season, but that is not guaranteed.
"Everyone in this game has championed making sure drugs aren't involved in our game. So we are finding our way through this," said Indianapolis Colts center Jeff Saturday, who was one of the players' key negotiators in recent months. "It hasn't been easy, just understanding all the ins and outs of it."
Most of the deal to end the NFL's first work stoppage since 1987 was agreed to last month, but certain elements still needed to be ironed out after the NFL Players Association re-established itself as a union. The union -- which dissolved itself in March, when the old CBA expired, allowing players to sue the league in federal court -- was again formed by last weekend. Final CBA language was in place Thursday afternoon in talks between the sides' lawyers in Washington.
Not every player welcomed the new CBA with open arms.
"We felt like it was getting shoved down our throats," Pittsburgh Steelers offensive tackle Willie Colon said. "Our players reps (weren't) comfortable with it ... We're not going to just file it away the way other teams do."
When the union informed the league that the NFLPA's team reps voted to approve the final agreement, it meant players who signed contracts July 26 or after -- and had been forced by NFL rules to sit out practices for days -- could join teammates in drills Thursday, as the new "league year" officially began.
"We were like little kids in Pop Warner who didn't make weight, just standing around," said McNabb, who restructured his contract when he was traded to Minnesota by the Washington Redskins.
A little after 5 p.m., the NFL's website about the labor dispute was shut down. Later Thursday evening, the federal court in Minnesota that was the venue for the antitrust suit filed by Tom Brady and other players, as well as a TV networks "lockout insurance" case, officially deemed those cases dismissed.