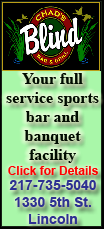 That process was put on hold at the start of training camp while he waited for the new collective bargaining agreement to be approved. He eagerly trotted out to the practice field on Thursday afternoon, just itching to get some work in with his new teammates.
Like everything else in this crazy, wacky NFL summer, McNabb's first day of practice didn't go exactly according to plan.
McNabb knelt and said a quick prayer before receiving a rousing ovation from the fans. A few minutes later, vice president of player personnel Rick Spielman hustled out and told McNabb and the 16 other veterans who either signed new contracts or restructured their old ones that the new CBA wasn't ratified yet, forcing them to the sidelines yet again.
"I felt like we weren't going to be able to get out there and we were like little kids in Pop Warner who didn't make weight, just standing around," McNabb said.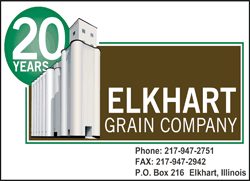 About 40 minutes into practice, Spielman got the green light that the deal was done. He whistled and waved his arms in the air, and McNabb grabbed his helmet and went to work. His first few passes fluttered as he got into a rhythm, but for his first real practice in more than seven months, McNabb looked pretty solid.
"The timing was there, he seemed to have a good command of the offense and just to jump in there right away and begin to call the offense and set up and hand off and throw the football accurately, considering all the stuff that's been going on, I thought he did a good job," coach Leslie Frazier said.
The Vikings are counting on McNabb to be a veteran leader right off the bat, with rookie Christian Ponder waiting in the wings and learning from him. McNabb has already shown signs of taking control of the team, organizing workouts at a local high school for several of the other players who had to sit out practice earlier this week, including receivers Bernard Berrian, Michael Jenkins and Devin Aromashodu.
"With the number of days that they had to sit and wait, you would hope that they'd find a way to do something together," Frazier said. "The fact that Donovan took the lead in getting that set up is a good sign for us."
Said Jenkins: "He's a future Hall of Famer one day. He's been through it. He's been to NFC championship games, Super Bowls, Pro Bowls. He knows what it takes."
With just 10 days to go before the Vikings open the preseason at Tennessee, everyone is scrambling to learn new offensive coordinator Bill Musgrave's system. McNabb said it is different than the offenses he ran in Philadelphia and Washington, but Musgrave said he will rely heavily on input from the quarterback as they install it.
"It's really his system. It's Donovan's system, so if something happens here in the month of August that he would like to tweak, maybe call something differently in the huddle, at the line of scrimmage, maybe want to teach differently, to definitely come and talk to us about it because we're open-minded about it," Musgrave said. "We like to tailor make or customize our system to fit our players."