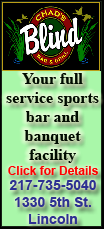 It never should've come to this.
"If you drove a tractor-trailer right through my heart, you would know how it feels," Jones said Thursday, struggling to hold back the tears. "That's exactly what it feels like."
Forrest Jones was a burly, 235-pound lineman whose life was cut short when he overheated during a voluntary workout for the upcoming football season at Locust Grove High School south of Atlanta. His body cooked, his organs shut down and he passed away Tuesday after trying futilely to hang on for just over a week in the hospital.
Tragically, he's not alone. In just the past week, three other high school players across the South have died in a record-breaking heat wave. Plus, an assistant coach in Texas succumbed to blistering temperatures that have regularly topped 100 degrees.
Enough's enough.
It's time for everyone -- kids and coaches alike -- to lose the macho attitude.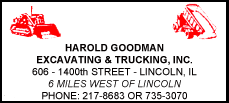 Sure, there are plenty of things that can be done to greatly reduce the risk of heat-related deaths on the gridiron, from moving back the start of the season (why not?) to requiring certified athletic trainers at all high schools (not likely because of the cost) to requiring coaches be trained in first aid (a relatively cheap investment that could pay huge dividends).
We all know football is a tough game played by tough people. That's not going to change. Heck, we wouldn't have it any other way. But there's nothing wrong with sitting out the next play, nothing wrong with taking an extra sip of water.
Forrest Jones would probably be alive today if he'd taken that message to heart.
"He showed the signs. He needed to tell 'em, 'I'm tired,'" his father said. "We really need to get across to these kids that it doesn't make them a weak person to tell the coach you're tired and you need a break. It makes you a better person."
But attitudes are always the most resistant to change.
The day before Forrest Jones died, high schools across Georgia officially started football practice in the midst of one of the hottest summers on record. Who knows how many kids felt nauseous or lightheaded but just played their way through it?
"With these pads on, it's sooo hot -- like a sauna," said Dominique Packer, a junior linebacker at Heritage High School in suburban Atlanta. "The heat just stays with you. It's hard. It's really hard."
His coaches did all they could. They scheduled water breaks every 15 minutes, mixed in some drills where the players could shed their helmets and pads, and even moved into the shade of some nearby pine trees during teaching sessions.
Still, there was a point when Packer felt his body breaking down. And, this being football, he kept it to himself.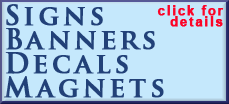 "Man, you never want to tell a coach you can't go," he conceded. "A lot of us, we were like almost about to pass out the other day. But we didn't want to tell the coaches. So we went out there until our bodies just couldn't do it anymore. I've done that a couple of times."
Packer knows that sort of attitude could be a death sentence.
He just can't help himself.
After all, this is football.
Ron Courson is the director of sports medicine at the University of Georgia. He's one of the country's leading advocates for improving athlete safety at the college level. Now, he's trying to carry his message to the high schools.
Foremost, he wants every school to have at least one full-time certified athletic trainer on its staff. At the moment, less than half of them do; in Georgia, it's only about 30 percent.
Therefore, at the vast majority of high schools, kids begin practicing during the hottest time of the year without anyone on hand to detect the warning signs of heat-related ailments or provide the proper treatment when something does go wrong.
"The tragedy of this situation," Courson said, "is the vast majority of heat illnesses are preventable."