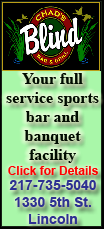 Nova struck out a career-high 10 and the Yankees beat the Chicago White Sox 7-2 on Thursday night, completing a four-game sweep and winning their seventh in a row overall.
"That might be as good as we've seen him all year," Girardi said. "This start and Cincinnati. He was excellent tonight. His slider, again, made a huge difference for him."
The Yankees moved into a tie with Boston for the AL East lead. The teams begin a three-game series at Fenway Park on Friday night.
Nova (10-4) pitched 7 2-3 innings and won his sixth consecutive decision. He held Chicago to one run and six hits and didn't walk a batter. His approach was simple.
"Be aggressive, try to get ahead of the hitter," Nova said. "Slider today was unbelievable. Command was there. Everything was working good."
The Yankees are using a six-man starting staff on their current turn through the rotation and it's been assumed that the rookie Nova would be the odd man out, especially after Phil Hughes threw six shutout innings on Tuesday.
"I don't know," Girardi said. "We'll continue to talk about it. We've got a good problem. We've got a lot of people throwing the ball well and I'd like to keep it that way."
Girardi already announced that Hughes would start for New York on Tuesday against the Angels. In light of Nova's performance, he's not sure what's next.
"I don't have an answer for that yet," Girardi said. "We don't have to rush and make a decision what we're going to do. Eventually we'll have to."
Nova has a 2.92 ERA over his last eight starts. He's already been sent to Triple-A once this season despite his lofty totals. He insists he'll be ready no matter where his next start comes.
"Again in five days," Nova said. "Have a game in five days, no matter if it's here or anywhere else.
"I'm happy right now because I won today. I'm not frustrated. I'll keep waiting and hopefully I'll stay here."
Russell Martin hit a three-run homer in the ninth to break open the game and send Chicago to its sixth straight loss. He drove in four runs.
Robinson Cano homered, singled, walked and scored a pair of runs as the Yankees won their sixth straight over Chicago, a streak during which they've outscored the White Sox 49-14.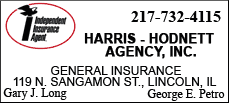 "That was a good pitch, that guy's out of this world, especially right now," said White Sox starter Phil Humber. "He's so locked in, so balanced, the swings he took this series, pretty impressive.
"That pitch right there was on the corner, maybe an inch or two above the knees and just to flick it out of the park like that is pretty impressive. Their whole lineup right now is hot, it's definitely a tough one to go through."
The White Sox have lost six straight games after getting to the .500 mark and drawing within three games of the lead in the AL Central last Friday.
Chicago absorbed its first four-game sweep at home since dropping four in a row to Boston from Aug 23-26, 2007. The last time the White Sox were swept at home in a four-game set against New York was June 17-20, 1976.
"We just run into a pretty hot ballclub and we not playing well against them," said White Sox manager Ozzie Guillen.