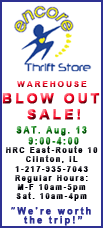 The St. Louis Cardinals slugger snapped out of a three-game skid, hitting his 25th home run and finishing a triple shy of the cycle to help beat the Florida Marlins 7-4 on Thursday night.
"I just put a good swing on them," he said. "Hopefully I can continue to do that the rest of the series."
Pujols came into the game only 1 for 14 on the Cardinals' trip. He walked and scored in the first inning, singled and scored in the third, homered in the fourth and doubled in the sixth. The first baseman also made a lunging backhanded stop to start a 3-6-3 double play.
"Watch him play defense and run the bases -- he's a great player," manager Tony La Russa said.
The Cardinals' David Freese suffered a mild concussion when he was hit in the helmet by a 3-2 pitch from Clay Hensley with the bases loaded in the third inning. The hard-earned RBI put the Cardinals ahead to stay, 4-3.
"It's not how you would want one, but I'll take it," Freese said.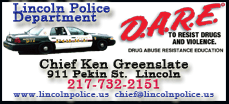 Freese said he was dizzy after the game but feeling better. He said he likely would miss at least one game but didn't expect to be sidelined long.
Marlins second baseman Omar Infante broke his right middle finger diving for a grounder in the third.
Six St. Louis relievers limited Florida to one run after Kyle Lohse lasted only three innings -- his shortest outing this season -- even though his teammates gave him a 7-3 lead. He allowed seven hits and walked three and threw 74 pitches.
Florida had 14 hits, including five doubles, but stranded 12 runners and hit into two double plays.
The Marlins' odd home-road disparity continued. They are 24-33 at home and 31-23 on the road.
Kyle McClellan (9-6) replaced Lohse and pitched three scoreless innings. Lance Lynn struck out the side in the seventh.
Fernando Salas came on to retire Gaby Sanchez on a flyout with the bases loaded to end the eighth, then pitched a perfect ninth for his 20th save in 23 chances.
Matt Holliday hit his 17th home run for St. Louis, while Skip Schumaker had three hits, including a two-run double.
August has historically been Pujols' best month, and a 3-for-4 night hiked his average to .280. He batted in the eighth needing a triple to complete the cycle and lined out to right field.
"Albert gets pitched tough all the time, and he's just amazing," La Russa said.