After five games in Milwaukee and St. Louis, who could have predicted the Cubs would head home five days later on their hottest streak in 11 months?
Carlos Pena hit one of Chicago's three home runs and walked with the bases loaded during a three-run eighth-inning rally as the Cubs won their season-high fifth straight, a 7-6 victory over the Pittsburgh Pirates on Thursday night.
"Go figure," manager Mike Quade said of the trip. "It'll drive you nuts sometimes if you try to figure it out. That's why you keep playing."
Pena, Geovany Soto and Blake DeWitt homered to give Chicago 10 in the four-game sweep, the Cubs' first in Pittsburgh in 52 years. Chicago is on its longest winning streak since Sept. 13-19, 2010.
The Cubs hit only two home runs in those first five games of the trip but have 11 during their winning streak.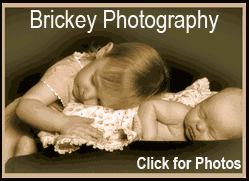 "We've got some guys that can and should hit the ball out of the ballpark from time to time," Quade said. "Maybe we haven't done enough of that this year but we did in this series. We're not built for speed. We need extra-base hits to score runs and win games."
The Pirates -- in first place in the NL Central 10 days ago -- have lost nine of 10 and a season-high seven consecutive.
Pittsburgh starter James McDonald made it through seven innings for the first time this season and had his first three career RBIs during a six-run fourth.
Daniel McCutchen relieved him in the eighth and did not retire any of the three batters he faced. All of them scored.
Trailing 6-4 heading into the eighth, the Cubs' Reed Johnson and Starlin Castro began with singles. McCutchen (3-3) hit Darwin Barney with a pitch to load the bases.
"And the inning just got more complicated from there," Pirates manager Clint Hurdle said.
It sure did for Pittsburgh, which was on its fourth reliever of the inning before an out was recorded.
Aramis Ramirez followed with an RBI single off Jason Grilli, and then Joe Beimel walked Pena before Jose Veras induced a sacrifice fly from Marlon Byrd.
It was the Cubs' eighth win this season when they entered the eighth inning trailing.
Jeff Samardzija (6-4) pitched a scoreless seventh to earn the win, and Carlos Marmol worked a perfect ninth for his fourth save in the past five days and 23rd of the season.