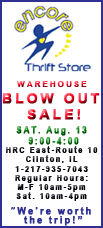 The state has not paid its 44 regional superintendents since June, when the state budget was passed. Gov. Pat Quinn eliminated $11 million in state funding that was supposed to pay the superintendents' salaries.


The regional superintendents spoke with the Quinn administration Wednesday to decide whether they will continue to work without pay. A regional superintendent earns about $95,000 annually.


Bob Daiber, St. Clair County regional superintendent and president of the Illinois Association of Regional Superintendents, which lobbies for the 44 superintendents in the state, said everyone is staying on the job -- for now.


"We're supposed to have an update within seven days on the progress of a possible resolution to paying our salaries this month," said Daiber.


The Illinois Association of Regional Superintendents has been working with the Quinn administration and lawmakers on this issue. Daiber said he hopes to have a solution -- and a paycheck -- soon.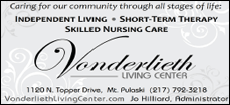 "Regional superintendents have bills to pay just like every other homeowner," Daiber said.

Kelly Kraft, Quinn's budget spokeswoman, said lawmakers and regional superintendents have been discussing adding the $11 million to the budget.

"We are working on draft legislation to restore the payroll appropriation for the regional superintendents and shift the obligation to Personal Property Replacement Tax," said Kraft. "PPRT funds local elected official stipends, and we feel regional superintendents, which are locally elected, should be funded in the same manner."

But to change how the regional superintendents are paid would take a vote from the General Assembly. Lawmakers are not scheduled to be back at the Capitol until late October.

The governor could call a special session -- at the cost of $40,000 a day -- and the General Assembly could override Quinn's budget veto and restore the regional superintendentsí pay.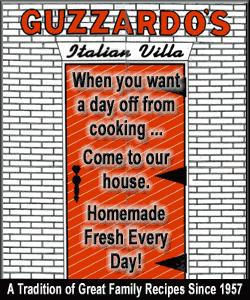 Waiting until October to get paid is not what Winnebago County Regional Superintendent Lori Fanello wants.

"Most of us are struggling, using up our savings at this point," said Fanello. "We're hoping that something that will come in (soon) so that we can get to the veto session."
Franklin-Williamson County Regional Superintendent Matt Donkin said the waiting, and the stopping and starting, are becoming a bit much.

"We need to be able to plan for a school year," said Donkin. "Right now, we're in this mode of thinking a week at a time, a day at a time. And it makes it hard for us to be effective."

But the regional superintendents have agreed to stay on the job to let schools open, on time, later this month.

Jackson-Perry County Regional Superintendent Donna Boros said no one wanted to see students left without classrooms or teachers.

"Absolutely no worries for the parents," Boros said. "We are there. I will be there. My staff will be there. We're hanging in."

Regional superintendents are the only ones, by law, who can certify new school buildings, new teachers, GED tests and bus drivers. If they were not on the job to perform these duties, some schools wouldn't open.

"I will be there," said Rock Island County Regional Superintendent Tammy Muerhoff. She is one of a handful of regional superintendents who started her job knowing she would not receive a paycheck.

But Muerhoff said she hopes for a paycheck soon.
[Illinois Statehouse News; By BENJAMIN YOUNT]