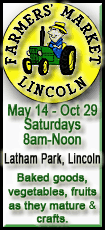 Mosier, from Decatur, has been the judge for the 4-H Floriculture/Flower Gardening competition in Logan County for so long she can't remember when she started.

"It was when Larry Steffens was superintendent," she said. "Sometimes, I have watched children from the time they turned 8 until they graduated and went off to college. I used to also judge the open vegetable class."

Carlene Carter of Lincoln said three of her five children have shown in the 4-H class over the past dozen or so years, and Mosier has always been their judge.

She described Mosier as "firm but fair.

"They may get a red ribbon because of bug damage," Carter said. "She follows the rules, but she is always very kind to them."

"Very gentle," agreed Carter's sister, Darlene Crider of Lincoln.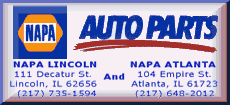 Jason Steffens, who now serves as department superintendent with his wife, Beth, said that Mosier has been a judging the 4-H show "every bit of 20 years."
"I've been a superintendent for 16 years," he said, "and she was judging when I was showing.
"She's a great judge. She takes time to develop a relationship with the kids. She's ultimately interested in making them better year after year."
Steffens said Mosier also sponsors two awards for the department. One is the Betty Mosier Book Award, and the other is her paycheck for judging, which she donates back to the fair.
"She does it to be a part of the fair," he said, "and to help kids learn more about floriculture and horticulture."
Mosier was equally generous in her praise of the Steffens family.
"I think the Steffens do an amazing job," she said. "It's a big commitment from that family for many, many years."
Miriam Carter, who has been showing flowers for several years, said Mosier has been the judge ever since she started 4-H.
"She's really nice actually," the youngster said. "Even when your flower's all ripped up, she's nice about it."
The 4-H'er said she learned from Mosier not to have leaves on her arrangements under the water and that it's important to match colors.
"I had a yellow flower and a pink one once," she said. "That wasn't good."
This year, Miriam Carter took the award for best annual with an arrangement of pink gladioli.
"I really, really like gladiolus," she said. "It's hard to match them, because usually the flowers aren't the same size."
But this year, they matched.
Mosier said there are certain basics she always discusses with the competitors. These include the name of the flower, whether it was grown from a seed or a transplant, and how it was protected against weeds and bugs.
"I like to get to know the children a little bit," she said. "Kids are marvelous. Some are very engaging -- and some are so shy."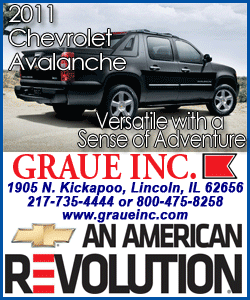 Mosier said that each year she sees some new varieties of flowers. "This year, it was a pretty little zinnia with striped petals," she said. "Certain families used to bring certain flowers, like gladiolus. This year, there was just one gladiolus. The families have come and gone.
"It's curious -- there are varietal differences, but the kinds of perennials people bring have stood the test of time.
"Illinois is a pretty harsh place to grow things," she commented, noting the commitment needed to keep plants watered in the summertime.
Mosier said the floriculture exhibit has gotten very much smaller in recent years.
"My home county is Macon County," she said, "and our fair has also diminished a huge amount in the 4-H part. Kids get busy and their parents work.
"Sports take a big toll on families. I know. My grandson plays baseball. They're gone sometimes three to five nights a week."
Mosier and her husband, Ken, display products from their large garden at the Illinois State Fair each year. "He does beautiful vegetable displays," she said, "and I do herbs. Ken also paints beautiful pictures. He's working on one right now for the Illinois State Fair."
Mosier also serves as superintendent of the Farm Produce Division of the Macon County Fair, which includes corn and soybeans and vegetables.
She has been a Master Gardener for the past 11 years and calls that program "wonderful."
"I have lots of friends I enjoy working with," she said.
For Mosier, a part of the fun of going to the fair is seeing longtime friends. "Each year exhibitors sort of have a little family reunion and catch up on what has happened over the past year," she said. "It's a part of the fair.
"I think fairs are important to a community. I know they are having a hard time financially -- even the state fair struggles. But they're good community boosters."
[By NANCY SAUL]