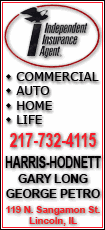 On nearly every block, a house has a "For Sale" sign, weathered and worn from the long period of time it's been in the elements, or a house has deteriorated because the homeowner, unable to make the mortgage payment, abandoned the home.

As Illinois' housing market continues to struggle, it weighs down the state's economy and exacerbates a high unemployment rate, according to the July 2011 Monthly Briefing report released this week by the Commission on Government Forecasting and Accountability, or COGFA, a bipartisan research arm of the Legislature.

The number of new, single-family housing permits for June -- 680 -- saw a 14.9 percent decline, or 120 fewer, compared with June 2010, according to the report. Single-family housing permits have seen minuscule fluctuations during the past three years but have been stagnant more or less since dropping dramatically after the housing bubble burst in 2008.

"Builders are not building because of this oversupply of not only new homes that are on the market, but all these foreclosures and short-sales banks are doing and et cetera," said Edward Boss Jr., COGFA's chief economist and author of the report.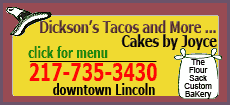 The housing market affects the state's economy by adding construction jobs that lower the unemployment rate and by increasing sales in ancillary consumer goods associated with houses, said Geoffrey Hewings, a professor of economics and urban and regional planning at University of Illinois at Urbana.
However, people should not expect this economic boost anytime soon, as the national and global economies flounder and potential homebuyers hesitate to take on this financial albatross, Hewings added.
"It's just very uncertain times, and this is not the time a lot of people feel comfortable about going out and making a commitment on a home," Boss said. "Not only may the price be lower a year from now, but you may not have a job."
Another factor playing into the housing market melancholy is the end of a stimulus program that gave federal tax credits to first-time homebuyers, said Mary Schaefer, a spokeswoman for the Illinois Association of Realtors, a trade association for real estate agents in the state.
Additionally, home sales in the years leading up to the 2008 crash were likely artificially inflated due to lending practices where people were given mortgages on homes without having to make much, if any, of a down payment, Boss said.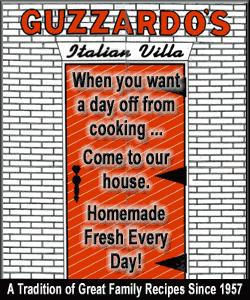 At least one program in Illinois is looking to push the housing market upward, though how successful it will be is questionable.
The Illinois Housing Development Authority, a self-sustaining entity that runs off tax-exempt bonds, announced this week that it will offer up to $200 million in low-interest rate mortgages to about 1,300 low- to moderate-income homebuyers. The homebuyers' payments on these mortgages are used to pay for the bonds.
In addition to the 30-year mortgage, some people could qualify for up to $6,000 in the form of a zero-interest, 10-year loan to help with a down payment on their new home.
The authority said it's not creating a mini-housing crisis by lending money to the same demographic that was a major player in the national housing crisis.
"The program creates safe and responsible homeownership opportunities," said Rebecca Boykin, a spokeswoman for the authority. "Our program requires homeownership counseling ... as part of the qualification process."
Beyond homeownership counseling, participants must have a minimum credit score of 660 and contribute 1 percent or $1,000 of the purchase price, whichever is greater, toward the down payment.
Hewings said that no matter what, risks are associated with this and other similar programs.
"These folks may not have the capacity even with these incentives ... to sustain their payments," Hewings said.
[Illinois Statehouse News; By ANDREW THOMASON]