July weather a month of extremes

Send a link to a friend
[August 05, 2011] CHAMPAIGN -- July could be described as a month of extremes for Illinois. Hot and humid weather was persistent throughout the month. Meanwhile, heavy rains occurred in parts of northern and southern Illinois, while central Illinois struggled with dry weather, according to Jim Angel, state climatologist, of the Illinois State Water Survey.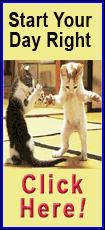 The statewide average temperature for July in Illinois was 80.1 degrees. That is 4.3 degrees above average and the sixth-warmest on record (tied with 1955). The warmest July on record was 1936 with an average of 83.1 degrees.

While the daytime temperatures were impressive, it was the very warm nighttime temperatures that pushed this July into the top 10 list.

Champaign-Urbana had the seventh-hottest July in terms of daytime high temperatures but the second-hottest July in terms of nighttime low temperatures. Why so hot, especially at night? The high humidity levels prevented the night air from cooling off.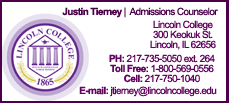 At least 38 sites reported temperatures reaching 100 degrees or more. The highest temperature reported for July was 105 degrees at Dixon Springs on July 13 and at Streator on July 25.
The statewide average rainfall for July in Illinois was 4.12 inches, only 0.29 inches above average. However, rainfall across the state varied widely from too dry to too wet.
Rainfall amounts in the northern third of the state were impressive, with widespread areas in excess of 6 to 8 inches. The heaviest rains fell around Galena, with one site reporting a monthly rainfall total of 19.21 inches, while another nearby site reported 17.78 inches.
Elizabeth reported 16.74 inches, Freeport 12.08 inches, and Mount Carroll reported 11.33 inches of rain. Chicago O'Hare airport had a July rainfall total of 11.15 inches, their wettest July on record, thanks largely to the 6.86 inches that fell in three hours on July 23.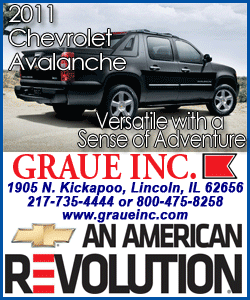 The middle third of Illinois was exceptionally dry. Some of the smaller rainfall totals for July were just south and west of the heavy rainfall in northwest Illinois. One of the drier sites was Aledo, with only 0.55 inches of rain. Amounts of only 1 to 2 inches were common in central Illinois.
It was wet in the southern third of Illinois, where amounts of 4 to 8 inches or more were common. The largest July rainfall total was at Du Quoin with 8.88 inches.
___
The Illinois State Water Survey at the University of Illinois at Urbana-Champaign, a division of the Prairie Research Institute, is the primary agency in Illinois concerned with water and atmospheric resources.
[Text from file received from the Illinois State Water Survey]