Buffett's company says 2Q profit up 74 percent

Send a link to a friend

[August 06, 2011] OMAHA, Neb. (AP) -- Warren Buffett's company said Friday its second-quarter profit jumped 74 percent because the value of its derivative contracts increased and several of its non-insurance businesses improved.
Berkshire Hathaway's quarterly results were also aided by a one-time gain of $1.25 billion from Goldman Sachs' repayment of an investment Buffett's company made at the height of the financial crisis in 2008.
Berkshire said it generated $3.4 billion in net income, or about $1.38 per Class B share, in the quarter that ended June 30. Excluding investment and derivative gains, it earned $1.09 a share.
That's nearly double last year's results and better than the adjusted $1.08 per Class B shares analysts had expected.
The Omaha-based company said its revenue grew 21 percent to $38.3 billion in this year's quarter. A year ago, Berkshire reported $31.7 billion revenue. Buffett is Berkshire's chairman and chief executive.
Last year, $1.4 billion in pretax paper losses on Berkshire's derivative contracts clipped the company's second-quarter profits even though the railroad, insurance and manufacturing businesses performed well. This year Berkshire recorded a $120 million paper loss on its derivatives.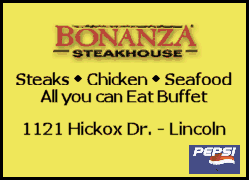 The true value of the derivatives won't be clear for at least several years because they don't mature until an average of about 10 years from now. But Berkshire is required to estimate their value every time the company reports earnings. Buffett has said he believes the contracts will ultimately be profitable because the premiums are being invested.
Berkshire's investment gains and derivative losses combined to add $713 million to this year's second-quarter profit. A year ago, the company's derivatives and investments were a $1.1 billion drag on quarterly net income.
Berkshire executives typically do not comment on quarterly earnings reports, and they declined an interview request on Friday.
Stifel Nicolas analyst Meyer Shields said Berkshire's insurance businesses, particularly Geico, performed a bit worse than he had expected, while everything else in Berkshire's stable of companies performed a bit better than predicted.
"It seems to suggest that we're not in a slam-dunk economy, but things seem to be OK-ish if we look over Warren Buffett's shoulder," he said.
But Shields said the positive signs in Berkshire's report probably won't be enough to calm most investors shaken by recent market turmoil.
Berkshire reported the biggest improvement apart from the investment gains in its railroad and manufacturing businesses.
The Burlington Northern Santa Fe railroad added $690 million net income, up from $603 million a year ago. Berkshire said the railroad handled about 4 percent more carloads of cargo during the quarter, and it generated about 17 percent more revenue as fuel surcharges and other price increases took effect.
Berkshire's manufacturing, service and retailing businesses generated $789 million net income in the quarter, up from $671 million last year.
The biggest manufacturing improvement came from Berkshire's Iscar Metalworking Co. It saw greater demand for its custom cutting tools especially from automotive companies. But Berkshire said sales were also higher for its Forest River recreational vehicles and the agricultural equipment made by CTB.
Berkshire's insurance businesses recorded a $7 million net underwriting loss in the quarter. A year ago, the insurance companies contributed $462 million net income.

Berkshire had $47.9 billion cash on hand as of June 30, up from $41.2 billion at the end of the first quarter.

Roughly $9 billion of that cash is committed to Berkshire's pending acquisition of specialty chemical maker Lubrizol, which is expected to close sometime in the third quarter. But Berkshire likely has enough cash available to fund a new investment, if Buffett can find another attractive target.

Berkshire executives say the company's operating earnings are a better measure of how the company is performing in any given period because those figures exclude its derivatives and investment gains or losses.

Berkshire said its operating income declined 12 percent to $2.7 billion in the second quarter, or about $1.09 per Class B share. A year ago, Berkshire reported operating earnings of $3.1 billion, or about $1.24 per Class B share.

Berkshire owns roughly 80 subsidiaries, including clothing, furniture and jewelry firms. Its insurance and utility businesses typically account for more than half of the company's net income. It also has major investments in such companies as Coca-Cola Co. and Wells Fargo & Co.

The quarterly results were issued after the stock market's close Friday. Berkshire's Class B shares rose 10 cents to $71.35 in extended trading Friday.

___

Online:

Berkshire Hathaway Inc.:
http://www.berkshirehathaway.com/
[Associated Press; By JOSH FUNK]
Copyright 2011 The Associated Press. All rights reserved. This material may not be published, broadcast, rewritten or redistributed.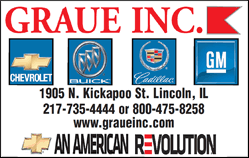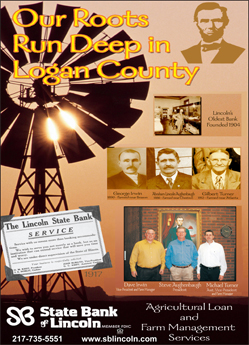 ---
News | Sports | Business | Rural Review | Teaching & Learning | Home and Family | Tourism | Obituaries
Community | Perspectives | Law & Courts | Leisure Time | Spiritual Life | Health & Fitness | Teen Scene
Calendar | Letters to the Editor