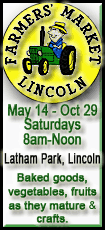 Is the plummet in the Dow Jones industrial average of 10 percent since late July a short-term blip or a precursor of what's to come? Will investors who didn't flinch, even during Thursday's 513-point drop, be rewarded for their perseverance or punished for not selling before the market gets worse? Most importantly, what should they do now?
Concerns over the debt deadlock in Washington that brought the government to the brink of default were then overtaken by increasing evidence of anemic U.S. and global economic growth. Now economists are talking about the increased chances of another recession, though not imminently.
That's left many individual investors unnerved.
"It all adds to the overall uncertainty, the nervousness. You just really can't count on anything," said Jeff Hawkins, 52, of Gainesville, Va.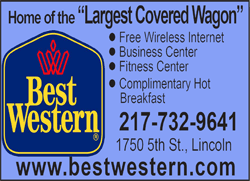 Hawkins, a security director, and his wife, Jo, have most of their portfolio in stocks. He still believes stocks are the best way to invest in the long run, and he has decided to hang on rather than sell. But that faith is being sorely tested.
The wild swing in the markets following a report that the unemployment rate declined in July, underscored just how jittery investors are. After shooting up 171 points, the Dow tumbled into triple-digit-loss territory for the third time this week before yo-yoing back to close the session with a 61-point gain.
"The most important thing for people to do right now is to take a deep breath, whether you're reacting to the latest, pretty good job numbers or you're still in shell shock from everything else we've learned in the last week," said Jerry Webman, chief economist at Oppenheimer Funds in New York.
Consider how far stocks have climbed from their lows following the 2008 financial meltdown. The broader Standard & Poor's 500 index is still up 77 percent from its bottom in March 2009, although it's still 23 percent off the all-time high set in 2007.
Investors, though, have been focusing more on the economic turmoil. And many are selling stocks or piling into cash and presumed safe havens like U.S. Treasury bonds and gold.
Trading volume in the 401(k) accounts that Chicago-based human resources firm Aon Hewitt monitors reached $857 million Thursday, more than twice the normal volume on a typical day. Aon Hewitt, which tracks the accounts of 4.7 million workers, said the assets moved almost exclusively out of stocks and into fixed income investments -- stable value funds, bonds and money market funds.
Dan Nainan, 30, sees plenty of reasons for long-term optimism. He's not touching his $120,000 in stock holdings and is shrugging off the daily drumbeat of bad financial and economic news. "There's a lot of the 'sky is falling' mentality out there," said Nainan, a standup comedian from New York City. "People see in the media that everyone's dumping stocks, and then they do it. They're acting as if the world's going to collapse. It doesn't make sense."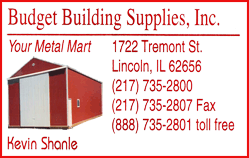 Here's some guidance to help sort out all the mixed messages:
1. Don't panic
The volatility is dramatic and the TV anchors used phrases like "bloodbath on Wall Street." Yet despite the eyebrow raising market statistics, it's important for investors to keep a level head. Don't lose sight of your investing goals -- a key component of which is considering your time horizon.
Investing is for the long-term. However, if you're approaching retirement or expect to need the funds sometime soon, you'll want to assess the mix of investments in your portfolio. It may make sense for you to take some money out of the stock market and put a portion into something more stable.
This week's turbulent market appears to be a short-term variety of knee-jerk reaction by Wall Street, said Leon LaBrecque, managing partner and founder of LJPR LLC, an asset management firm with more than $400 million in assets based in Troy, Mich.
He sees this as an opportunity to remind investors to make sure the level of risk fits their time until retirement. A common mix for someone in their 40s is to have 60 percent to 70 percent of their portfolio in stocks and the rest in bonds.
As retirement approaches, the percentage of stocks should be reduced to ratchet down risk. Ultimately, you'll need to assess your personal risk tolerance.
2. Stocks on sale?
Historically the stock market is the best means to ensure that your savings outpace the rise of inflation -- though that's been minimal in recent years.
Many investors have fled to cash alternatives like money-market accounts or certificates of deposit. These investments return almost nothing right now and for a while on Thursday U.S. Treasury yields were actually negative, meaning investors were paying the government to hold their money for them.
A market downturn presents investors who are sitting on cash with buying opportunities. Tech stocks got hammered in the recent sell-off, and LaBrecque says he's looking for bargains. He's buying Apple Inc., which sank to around $315 a share in mid-June, but is up about 19 percent since then.
Despite the market downturn, corporate earnings are healthier and better able to endure an economic slump than they were three years ago. Earnings for the second quarter are still on pace to post a record high.
What's more, by some measures, stocks are now cheap. One price indicator that professional investors watch closely, the forward price-to-earnings ratio of the S&P 500, has fallen to about 12. That's well below its long-term average of 16. So investors who buy now are paying less for each dollar in profits.
Given that interest rates are so low, seeking out dividend paying stocks also is a good strategy. Among the highest dividend yielding sectors are consumer staples, at just over 3 percent, utilities at just over 4 percent, and telecommunications, at around 5 percent.
3. Play defense
When the economy gets tough investors typically flock to large companies with strong balance sheets. That's because these companies have the reserves and track record of being able to ride out economic downturns. Investors are drawn to the stability of their reliable earnings.