Today's highlight in history:
On Aug. 6, 1961, Soviet cosmonaut Gherman Titov became the second man to orbit Earth as he flew aboard Vostok 2, call sign "Eagle" (hence Titov's repeated exclamation over the radio, "I am Eagle!").
On this date:
In 1806, the Holy Roman Empire went out of existence as Emperor Francis II abdicated.
In 1825, Upper Peru became the autonomous republic of Bolivia.
In 1890, convicted murderer William Kemmler became the first person to be executed in the electric chair as he was put to death at Auburn State Prison in New York.
In 1911, actress-comedian Lucille Ball was born in Jamestown, N.Y.
In 1926, Gertrude Ederle became the first woman to swim the English Channel, arriving in Kingsdown, England, from France in 14 1/2 hours.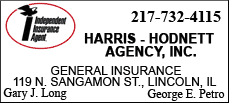 In 1945, during World War II, the United States dropped an atomic bomb on Hiroshima, Japan, resulting in an estimated 140,000 deaths.
In 1965, President Lyndon B. Johnson signed the Voting Rights Act.
In 1978, Pope Paul VI died at Castel Gandolfo at age 80.
In 1986, William J. Schroeder (SHRAY'-dur) died after living 620 days with the Jarvik 7 artificial heart.
In 1991, the World Wide Web made its public debut as a means of accessing webpages over the Internet. TV newsman Harry Reasoner died in Norwalk, Conn., at age 68.
Ten years ago: Ending months of speculation, former President Bill Clinton said he would write his much sought-after memoirs for publisher Alfred A. Knopf. General Duong Van "Big" Minh, who was the president of South Vietnam for just a few days before the country fell to Communist invaders in 1975, died in Pasadena, Calif., at age 85. Brazilian author Jorge Amado died at age 88.