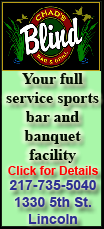 And just like that, 4 1/2 months of acrimony, anger and posturing from both sides during the protracted NFL lockout was over.
Smith and Goodell signed the new CBA on a makeshift stage on the steps of the Pro Football Hall of Fame Friday morning, a largely ceremonial gesture after the players agreed to ratify the 10-year agreement Thursday night.
Still, there was a sense of relief from both Smith and Goodell, who shook hands three times during the brief signing and even hugged after spending nearly half a year in tense negotiations haggling over a new way to distribute the NFL's massive revenue stream.
"We're all relieved because football is back," Goodell said. "That's what our fans want, and that's what we all want and we're thrilled that we got it done."
One fan shouted "thank you" to Smith as he took his seat, with Smith answering "more than welcome."
Following the signing both men glad-handed their way to the NFL Network's set inside the Hall of Fame Gallery. With the busts of Hall inductees serving as a backdrop, Smith and Goodell detailed the sometimes difficult journey to the new deal.
Neither pointed to a breakthrough moment in the lengthy talks, instead crediting leadership on both sides for being able to find common ground so the 2011 season could be saved.
Goodell said a small group of player representatives and owners did the leg work of putting aside the considerable differences between the two groups and focusing on the future.
"There was a tremendous amount of respect and an attempt to find solutions," Goodell said. "Once we understood each other and we understood that that was what we were there for, we got it done."
Both Goodell and Smith were vague on the possibility of HGH-testing. Smith called it "something to be strived for," with Goodell adding ""we're going to get it done but we want to get it done right."
Testing could begin by the start of the regular season, though the specifics are still being worked on, as are several other details. It didn't stop Smith from celebrating a "joyous" day. The process has turned him into a celebrity of sorts, and he spent several minutes posing for pictures with fans before being whisked away in a van.
Though the players were eager to get back to work, not every team walked in lockstep to ratify the CBA.
The Pittsburgh Steelers voted no, citing the rushed nature of the deal -- the Steelers didn't receive a copy until 3 p.m. -- and the agreement's inability to address Goodell's role as judge and jury for on-the-field discipline.
"We felt it was shoved down our throats," Pittsburgh defensive tackle Willie Colon said Thursday.
Smith declined to discuss Pittsburgh's vote. NFLPA spokesman George Atallah said simply "we're happy to be back playing football."
Asked if the NFLPA viewed the defending AFC champion's decision to vote against the deal as a protest, Atallah said, "ask (Steelers player representative) Ryan Clark."