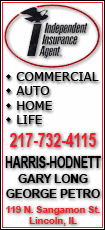 Carlos Quentin hit two home runs and had four RBIs, Buehrle was sharp after a rough first inning, and the White Sox beat the Twins 5-3 to snap a six-game losing streak.
Buehrle (9-5) allowed three unearned runs and four hits over eight innings, extending his streak of allowing three runs or fewer to 17 straight games.
All three runs against Buehrle came in the first inning and were unearned because of an error by first baseman Adam Dunn.
After Jason Kubel gave the Twins a 3-1 lead with a two-run homer, Buehrle got into his familiar groove of working quickly and retired 22 of the last 24 hitters he faced.
"Luck? I don't know," Buehrle said when asked how he's managed to run off this streak late in his career. "It's everything. I can't put my finger on just one thing."
Chris Sale pitched the ninth for his third save in four chances.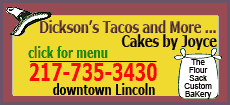 The White Sox -- third in the AL Central -- needed Quentin's 14th multi-homer game of his career to get back to winning and beat the Twins for the just the 11th time in their last 13 games.
His two-run shot in the fifth off starter Nick Blackburn (7-9) gave Chicago the lead for good.
"Quentin is one of those guys that can run off five or six home runs with the best of them," Juan Pierre said. "We'll jump on his shoulders when need be."
The Twins honored the 1991 World Series championship team during a pregame ceremony and gave away a bobblehead commemorating the famous play in Game 2 where Ron Gant was called out at first after Kent Hrbek appeared to wrestle him off the base.
The current Twins could use some of that fighter mentality as they fade back out of contention.
Minnesota arrived home at 5:30 a.m. Friday after going 4-6 on a West Coast trip, and are nine games behind Detroit in the AL Central.
A common theme during the Twins' slide has been lackluster starting pitching and an offense that shows no life after falling behind. The Twins managed two hits after falling behind in the fifth.
While Blackburn needed 90 pitches to get through 5 1-3 innings, Buehrle needed only 94 through eight.
"To be honest, I looked up there in the fifth inning at my pitch count and I thought it was higher than what it was, Buehrle said. "Just everything is working right now."
The White Sox did not draw a walk while getting swept by the Yankees earlier this week. Before the game, Guillen chalked it up to guys wanting to single-handedly break the team out its slump and being overly aggressive.
The White Sox were patient against the normally accurate Blackburn, however. Paul Konerko drew the first walk three batters into the game and Chicago coaxed a career-high six walks from Blackburn.