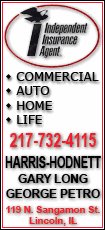 Benchmark oil for September delivery was down $2.07 to $84.81 a barrel at late afternoon Singapore time in electronic trading on the New York Mercantile Exchange. Crude rose 25 cents to settle at $86.88 on Friday.
In London, Brent crude was down $2.38 at $107.01 per barrel on the ICE Futures exchange.
Oil plunged after Standard & Poor's announced Friday it was lowering its rating for U.S. debt one notch from AAA to AA+. Investors are concerned the first-ever U.S. debt rating downgrade will batter already weakening consumer confidence and hurt economic growth.
Crude has dropped from $100 last month and near $115 in May.
"A drastic weakening of sentiment has brought oil prices down sharply, with sovereign debt fears key in a mounting loss of faith in economic, and hence demand, prospects," Barclays Capital said in a report.
Crude traders often look to stock prices as a barometer of overall investor confidence, and oil prices were swept down Monday by a major sell-off across Asian stock markets.
Despite growing fears of a recession in the U.S., some analysts expect global economic growth to remain robust, supporting oil prices. Goldman Sachs recommended investors buy the Brent December 2012 futures contract, forecasting Brent will average $130 next year.