The People's Daily said the protracted partisan battle over raising the U.S. debt limit -- which in part triggered the rating downgrade by Standard and Poor's -- calls America's political stability into question. It demanded that Washington act responsibly to reassure the rest of the world.
"What happened in Washington is not only an economic crisis, but a political crisis," the paper said.
"If developed countries including the U.S. and European Union don't take responsibility, it will impair the stable development of the global economy severely," it said.
Asian stock markets tumbled Monday as investors reacted to the first-ever downgrade of the U.S. debt rating. The jolt to the global financial system added to fears that the world's largest economy is heading back into recession.
The People's Daily commentary marks the latest broadside by Chinese state media against U.S. and European economies struggling with massive debt and high unemployment. That's payback for years of criticisms of China's own policies, including carefully -- many say unfairly -- managing the value of its currency to ensure the competitiveness of Chinese exports.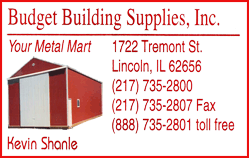 China owns $1.2 trillion of U.S. Treasury debt, the largest holding by any country, but S&P's downgrade of the U.S. credit rating to AA+ from the top notch AAA is unlikely to deter China and other nations from buying Treasurys.
No other market is large or stable enough to accommodate demand from countries such as China, South Korea and Japan for a low-risk haven to park their swelling foreign reserves.
"It is hard to find other safe assets that could replace U.S. Treasuries," said South Korean vice finance minister Yim Jong-yong, according to Yonhap news agency.
India's finance minister Pranab Mukherjee, meanwhile, said the country's economic fundamentals are strong and can handle any uncertainties caused by the U.S. downgrade.