Today's highlight in history:
On Aug. 8, 1911, President William Howard Taft signed a measure raising the number of members in the U.S. House of Representatives from 391 to 433, effective with the next Congress, with a proviso to add two more members when New Mexico and Arizona became states. (The number of House seats has remained at 435 ever since, except for a temporary increase to 437 after Alaska and Hawaii were admitted to the Union.)
On this date:
In 1815, Napoleon Bonaparte set sail for St. Helena to spend the remainder of his days in exile.
In 1861, biologist William Bateson, founder of the science of genetics, was born in Whitby, Yorkshire, England.
In 1942, six convicted Nazi saboteurs who'd landed in the U.S. were executed in Washington, D.C.; two others were spared.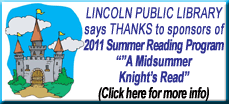 In 1953, the United States and South Korea initialed a mutual security pact.
In 1963, Britain's "Great Train Robbery" took place as thieves made off with 2.6 million pounds in banknotes.
In 1968, the Republican national convention in Miami Beach nominated Richard Nixon for president on the first ballot.
In 1973, Vice President Spiro T. Agnew branded as "damned lies" reports he had taken kickbacks from government contracts in Maryland, and vowed not to resign -- which he ended up doing.
In 1974, President Richard Nixon announced his resignation, effective the next day, following damaging new revelations in the Watergate scandal.
In 1978, the U.S. launched Pioneer Venus 2, which carried scientific probes to study the atmosphere of Venus.
In 1994, Israel and Jordan opened the first road link between the two once-warring countries.
Ten years ago: Former President Ronald Reagan's daughter Maureen died in Granite Bay, Calif., at age 60. Mohammad Khatami was sworn in for a second term as Iran's president.