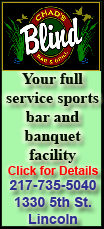 But in a surreal scene at Firestone, they weren't for him.
They were for his caddie.
"Stev-ie Will-iams," they shouted as the guy carrying the bag for Scott broke into a big smile.
The celebration made it clear that Steve Williams felt vindicated after being fired last month by Tiger Woods. The interview after it was over -- yes, he gave interviews -- made it sound as if it was Williams who shot the 5-under 65. At one point, Williams described himself as a "good front-runner when I'm caddying."
"I've caddied for 33 years -- 145 wins now -- and that's the best win I've ever had," Williams told CBS Sports on the 18th green. This from a guy whose 12 years working for Woods featured 13 majors and 16 world titles among 72 wins worldwide. That includes the 2001 Masters, when Woods won an unprecedented fourth straight major.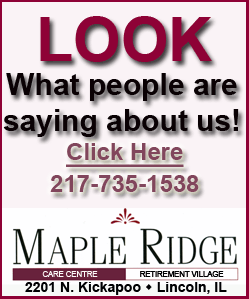 Clearly, Williams is still angry over how -- and when -- Woods cut him loose. He even disputed Woods' version of how it happened, saying Woods told him over the phone, not in person.
Scott didn't seem to mind that his caddie was getting most of the attention.
"I can talk about Steve now and not Tiger," Scott said to laughter, alluding to the countless times he and other players have been asked about Woods. "I'm sure there are a lot of other golfers who wouldn't mind that, either."
The latest chapter in the endless saga involving Woods took away from a premier performance by Scott, who didn't make a bogey over his last 26 holes and couldn't afford to with 19-year-old Ryo Ishikawa giving him all he could handle.
They were never separated by more than one shot until Scott chipped in from the side of the 12th green, then rolled in a birdie putt from just inside 30 feet on the 14th to build a three-shot lead. Ishikawa three-putted the 15th, and Scott had no trouble closing this one out.
He wound up winning by four shots over world No. 1 Luke Donald, who shot 66; and Rickie Fowler, who played a final round worthy of a winner with a bogey-free 66, only to run into an affable Australian who couldn't be beat.
Ishikawa made a bogey on the last hole to tie for fourth with Jason Day. They both shot 69. For the Japanese star, it was his highest finish in America.
Scott finished at 17-under 263, the lowest score to win at Firestone since Woods had 259 in 2000 in an 11-shot win.
With a three-shot lead, Scott thought about playing it safe on the 18th. Williams told him to take 6-iron at the flag, and Scott obliged with a shot that rolled past the cup and settled 5 feet away. When they got to the green, one fan shouted out, "How do you like him now, Tiger?"
By then, Woods was long gone.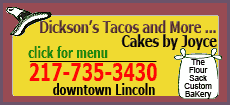 After missing three months with a leg injury, he finished a tournament for the first time since the Masters on April 10 and closed with a 70 to tie for 37th, 18 shots behind.
"I had it in spurts this week," Woods said.
Scott became the third Australian to win a world title, joining Geoff Ogilvy and Craig Parry. He won for the 18th time in his career and moved back into the top 10 in the world ranking.
While his old boss was on the mend, Williams agreed to caddie for Scott at the U.S. Open. Williams said he was led to believe that Woods was going to play practice rounds at Congressional, but only after the New Zealand caddie arrived in America was he told that Woods was not healthy enough for the U.S. Open.