If anything, that should make him an even more powerful pitcher than he was as a rookie, a daunting prospect for National League hitters in years to come.
The Washington Nationals' most prized possession was on target and up to speed Sunday in his first rehab start since Tommy John surgery. Twenty-five of 31 pitches were strikes, his fastball was in the upper 90s, and he struck out four while allowing one run over 1 2-3 innings for the Class A Hagerstown Suns in a 7-5 loss to the Greensboro Grasshoppers.
"When you've got the adrenaline going out there, you don't really know how you're going to feel as far as being able to throw the ball where you want to throw it," Strasburg said. "I went out there and it seemed like once they said `Play ball,' I kind of just got that feeling back real quick."
More telling is the fact that Strasburg says his delivery is feeling better than it did pre-surgery.
"It honestly does -- I get on top of the ball a lot better. I'm able to drive the ball down into the zone a lot better, a lot more efficiency," he said. "Before, I just wasn't in as good a shape. ... I think the biggest reason I broke down is because I just got tired. I wasn't necessarily prepared for a full season."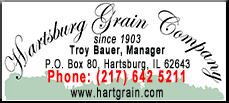 The 23-year-old right-hander hadn't faced a batter in a live game situation since grabbing his right wrist following a pitch to Dominic Brown of the Philadelphia Phillies on Aug. 21, 2010. Strasburg had elbow reconstructive surgery Sept. 3, ending his rookie season with a 5-3 record and a 2.91 ERA in 12 starts, including an unforgettable debut in which he struck out 14 Pittsburgh Pirates.
Since then, he has meticulously worked through milestone after milestone in a long, lonely recovery. He began throwing a baseball again in February. He started throwing off a mound in May. Then came simulated games at the Nationals' spring training complex in Viera, Fla., starting last month.
"Patience, that's something I've struggled with my whole life," Strasburg said. "I want things to just happen. I've been waiting 11 months -- there's not much more to go."
Strasburg expects to make another start in the minors Friday, but even he doesn't know where. His goal is to return to the Nationals in September, a realistic goal barring a setback. Even then, he feels his speed and control won't be where he wants it to be.