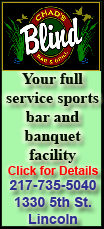 "I didn't wave," Dixon said, as both he and Franchitti laughed.
That was as close as the two Target Chip Ganassi drivers would come again until parking on pit row after Dixon streaked to a comfortable win to again show his mastery over the tight and treacherous road course at Mid-Ohio.
Franchitti was coming out of pit row under a yellow flag on lap 61 when he pinched in on Dixon as he was coming out of the home straight. Dixon took the edge, fought off several close calls in the next few laps and then was never headed.
"I wanted to get a good jump with Dario and stay on the outside through (turn) 4. But he took off like a bloody cannon," Dixon said. "So the only option I had was to slip back inside. Dario went back to the typical line, which is what you have to do -- which left the inside open. It was a perfect scenario for me. He gave me plenty of room and that was that."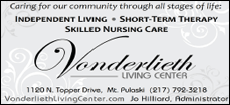 Franchitti was pleased that, if he couldn't take the checkered flag, it was his teammate who did. He also said the pass at the end of the first straight was critical.
"I was able to go a lap longer than Scott," Franchitti said of his wait to refuel and get fresh tires. "I beat him out. I got a good restart, but Scott just pulled in and drafted me. Before the braking zone (at the end of pit row) he was alongside. He did a great job on that restart, as he did on every lap this weekend. He's been on fire."
The New Zealander always seems to be on fire when he visits the twisty 2.258-mile road course between Cleveland and Columbus.
The victory gave Dixon wins at Mid-Ohio in the last three odd-numbered years in the IndyCar race's five years.
"I prefer every year," he said with a laugh. "We'll work on that from now on."
It was the first win of the season for the two-time IndyCar Series champion. Franchitti continues to lead the drivers' standings by 62 points over Will Power, who started fourth but finished 14th. Dixon crept within 29 points of Power.
"Dario and I were on the same pace there, trying to catch Scott," said third-place finisher Ryan Hunter-Reay. "Scott was just gone."
Still, it took time for Dixon to assert his superiority.
Dixon dominated qualifying to capture his first pole of the season and led the early portion of the race. Then he stayed on leader James Hinchcliffe's tail from lap 28 to lap 53. He was in no hurry whatsoever. Hinchcliffe, a rookie, shrewdly delayed his first pit stop.