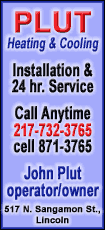 The Florida Marlins are seeing exactly how dangerous they are this weekend.
Pujols hit a two-run homer in the first inning while Holliday and Berkman each doubled and singled Saturday night as the St. Louis Cardinals beat the Florida Marlins 2-1.
"Best lineup in the league, by far," Marlins starter Ricky Nolasco said. "Not to knock anyone else's lineup, but when you have to face those three guys back-to-back-to back and possibly with runners on, there's no doubt that's the best three, four, five in the league."
In the first three games of the series, all Cardinals wins, the trio has combined to hit .432 (16 of 37) with four home runs, 10 extra-base hits and eight RBIs.
"We all understand that you got three guys in that lineup that can beat you," Marlins manager Jack McKeon said. "You've got to use your head out there."
The Cardinals took advantage in the first inning when Rafael Furcal hit a leadoff single to start the game, though replays seemed to show right fielder Mike Stanton caught the ball before it hit the ground.
"There's no question about it, we all thought he caught it," McKeon said.
Two batters later, Pujols hit his 26th home run and second in his last three games. Chris Carpenter and the St. Louis bullpen made it stand up.
"Although you might have success against a pitcher, you don't want to take anything for granted," Pujols said. "I'll take him on my team any time. He's a good quality pitcher. He's going to give you some innings. Even though he made that mistake against me that gave us our two runs, he kept us off balance the rest of the night."
Nolasco (8-8) gave up 10 hits in seven innings.
Carpenter (7-8) gave up five hits over 6 2-3 innings as the Cardinals won for the fourth time in five games.
"Our goal is to try to win every series," Pujols said. "We won the series hopefully (Sunday) we can take the fourth game."
Fernando Salas, the fifth Cardinals pitcher, worked a scoreless ninth for his 21st save in 24 chances.