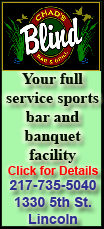 Byrd slipped while chasing Joey Votto's shallow pop fly to start the eighth which led to a two-run inning that allowed the Cincinnati Reds to sneak away with an 8-7 victory and avoid a sweep on Sunday.
Ryan Hanigan hit the go-ahead single off Sean Marshall (5-5) after Votto scored on Todd Frazier's double to tie the game.
The field was patchy in part due to two Paul McCartney concerts and some bad weather recently.
"I don't think it's OK," Byrd said. "You have the concert, you have the rain the last couple days, that didn't help."
"When I landed, I slipped and went a good three feet. You try to get the field ready, but when it's raining every day, what can you do about the outfield? The infield grass is great, but it gets covered. The outfield doesn't. We have the drainage here, but it's really hard to get the outfield ready with a lot of rain and that concert, too."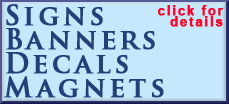 McCartney performed at Wrigley on July 31 and Aug. 1. Wear and tear on the grass is visible around the outfield. The tarp also covered the infield Sunday until about two hours before first pitch.
The loss broke a season-high seven-game win streak for the Cubs.
"It hurts. When you lose.we didn't lose on that ball, but that inning completely changes if I didn't slip," Byrd said.
Frazier, Drew Stubbs and Edgar Renteria all hit home runs for Cincinnati. Nick Masset (2-5) got the final out in the seventh to earn the win.
Aroldis Chapman struck out the side in the eighth and Francisco Cordero worked the ninth for his 20th save in 25 chances, his first save opportunity since July 20.
Starlin Castro and Blake DeWitt homered for Chicago, which rallied back from a four-run deficit before ultimately losing.
Cubs starter Randy Wells gave up six runs and eight hits in seven innings with a walk and a strikeout.
Before Sunday, Wells was 4-1 against the Reds with a 2.64 earned run average.
"Not real sharp, obviously," Cubs manager Mike Quade observed. "Wrigley Field kind of day. There were some balls hit in the air that usually indicate that he's not as consistent as he needs to be."
Reds starter Bronson Arroyo gave up four runs and five hits in six innings.
Cincinnati took a 6-2 lead after Renteria hit a two-run homer in the fifth, but the Cubs came back on a two-run shot by Blake DeWitt in the sixth and took the lead with a three-run seventh.