The EGX30 was down almost 6 percent by 12:15 p.m., with investors resuming their sell-off even after trading was suspended for 30 minutes to help cool the market. The decline brought the index's year-to-date losses to a whopping 38 percent, offering more bad news for a country mired in economic difficulties stemming from the uprising that ousted former President Hosni Mubarak.
"It's all about international sentiment," said Mostafa Abdel-Aziz, a senior broker with Cairo-based investment bank Beltone Financial's brokerage division. "You need to see some sort of stability or consolidation in the international market to get some appetite back into this market."
Global markets have been taking a pummeling as investors move their money to safer investments. The sell-off was triggered by the one-notch downgrade of the U.S.'s credit rating by ratings agency Standard & Poor's late Friday.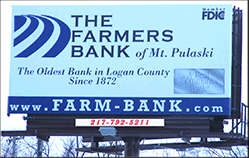 Mideast markets were among the first to react to the downgrade, with the business week in most of the Arab world beginning on Sunday. Exchanges in Egypt and other Mideast nations dropped and posted mixed results on Monday, but continued their slide Tuesday as key European and Asian markets took a beating.
In the wake of the Jan. 25 uprising that ousted Mubarak, the Egyptian Exchange imposed mechanisms to cool the market if the benchmark index fell 5 or 10 percent.
The revolution has battered Egypt's economy, sharply curbing manufacturing activity for months as workers went on strike to demand better wages.
Economic growth projections for the current fiscal year have been scaled back as low as 1 percent from earlier forecasts of about 6 percent, while the country's foreign currency reserves have fallen by almost 30 percent to slightly under $26 billion since December.