Ortiz, a fo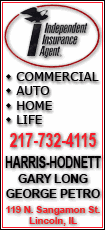 rmer Twin, hit a two-run homer in the sixth and finished a triple shy of the cycle. Jarrod Saltalamacchia added a homer and two RBIs to help the Red Sox win for the fifth time in seven games and move 1 1/2 games ahead of the idle Yankees in the AL East.
Marco Scutaro chipped in three hits for Boston and Jonathan Papelbon worked a perfect ninth for his 25th save.
Jason Kubel had a homer among his three hits and two RBIs for the Twins, who have lost five straight.
Alfredo Aceves (8-1) gave up one run in an inning in relief of Tim Wakefield for the victory. Wakefield gave up five runs -- three earned -- and eight hits with five strikeouts. But he missed out on victory No. 200 for the third straight start when Aceves gave up the game-tying single to Kubel in the eighth.
Glen Perkins (3-2) gave up two runs -- one earned -- in 1 2-3 innings to take the loss. He left with the game tied and a runner on second, but Joe Nathan gave up a single to Ortiz and an RBI-double to Saltalamacchia to let the game slip away.
Scott Baker gave up five runs and nine hits with five strikeouts in six innings for the Twins.
The Twins scored just four runs -- and committed five errors -- in a weekend sweep at the hands of the Chicago White Sox, a series so ugly that manager Ron Gardenhire said his team "didn't play worth a flip."
They showed more fight on Monday, but it wasn't enough against the best team in the AL.
After a four-hour, 15-minute grinder against the Yankees on Sunday night, the Red Sox didn't arrive at their Minneapolis hotel until just before 5 a.m. Their legs looked a little heavy and their bats a little slow in the early going as they tried to shake the cobwebs for yet another nationally televised game.
The Twins scored three times in the second and Kubel led off the fourth with a homer to give the Twins a 4-1 lead.