"I'm optimist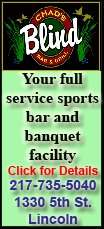 c that we will have a season this year," James said. "Very optimistic."
A little anxious, too.
He's working out twice a day, trying to erase some of the sting that's still there after the Heat lost to the Dallas Mavericks in the NBA finals.
"Right now I've just been focusing on being a better player, working on my game every single day," James said at a news conference before the AP interview. "Like I said, the Dallas Mavericks were a great team and they deserved to win that championship. And I'll just use that as motivation coming into this season."
He's also trying to deliver on his vow to be even better whenever the Heat resume play, saying he's been in Houston at times this offseason to learn post play from one of the game's all-time greats, former Rockets star Hakeem Olajuwon.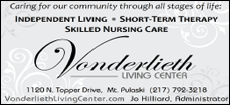 "I look at what he was able to do throughout his career," James said. "Unbelievable talent. Multiple champion. Just to see how he was able to dominate in the low post, for me as an individual, I just try to look at some of the things I feel I need to get better at and hit home at it. Our team becomes better if I continue to get better and that's what it's about."
So even with signs of major trouble afoot in the NBA -- union chief Billy Hunter told a conference of attorneys in Baltimore last week that he would bet against there being a 2011-12 season "at this moment" -- James remains hopeful.
He said he understands why someone like star guard Deron Williams would feel compelled to seek a deal overseas and why Kobe Bryant appears to be flirting with the notion. It's just not for him, he said.
"We all love the game of basketball so much," James said. "And the love of the game is always going to be there. Guys love the game."
The Olympics count as a motivating force as well. And in time, he hinted he may even try recruiting some of his NBA pals in an effort to convince them to play in London next summer.
Not yet, though.
"I love representing my country and doing it the way I love to do it and that's playing the game of basketball," James said. "So I would love to be a part of the 2012 team traveling to London and defending our gold medal."
James was in his hometown Monday to open "Wheels for Education," a program he's doing in conjunction with corporate partners State Farm, HP and Nike to provide hundreds of third-graders from Akron Public Schools academic tools they need. The program will follow those kids through their high school graduations in 2021, and James wants the initiative to continue growing annually -- plus even sees a chance to take it beyond his hometown, maybe to South Florida, maybe even internationally.
Doused by rain on his 2-mile bike ride through Akron with 22 children ambassadors for the program pedaling alongside him, James said it still resonates deeply within in when he hears screams of joy in his hometown. Some people carrying signs in support of James showed up at the event more than two hours beforehand, hoping just for a glimpse of the two-time NBA MVP.
"He just lives in Miami," said Doris Thomas, who brought her grandson. "He's one of us. He's Akron."
The kids all get a laptop, a backpack with school supplies, and a bike.