Besides, the labor d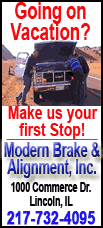 ispute is credited with saving a 6-year-old's life. And that's not all.
By now, many of us know that 6-foot-7 Leonard Pope of the Chiefs, who otherwise would have been attending a minicamp in Kansas City, dived fully clothed into the deep end of a swimming pool at a kids' party in Americus, Ga., and saved young Bryson Ross from drowning. If not, ditch the fantasy football charts of every other tight end in the league and make this guy a priority in your draft. No other NFL player had anywhere near that good an offseason..
"I would hope someone would do the same thing for my kid," Pope said afterward. "His mom keeps calling me, telling me she can't thank me enough. She said she stayed up all night just looking at her son and just praying about how grateful she was that he's OK, that I was able to get him out."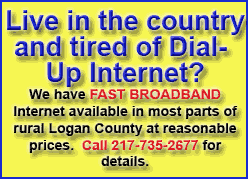 On the lighter side, the lockout spared us plenty of other scrapes, too -- fortunate and otherwise. Even a short list would include no Brett Favre drama, less of agent Drew Rosenhaus and fewer pictures of gigantic linemen doubled over large buckets, puking.
We might be tempted to add the absence of the HBO miniseries "Hard Knocks" to the list. The reality show became an early casualty of the lockout because no team wanted to commit, largely due to the uncertainty surrounding the start of training camp. But I'd call that a mixed blessing. Think back to last season's first episode, when New York Jets coach Rex Ryan managed to swear on at least 20 separate occasions, a trend that eventually covered just about everything else -- from missed assignments to ordering lunch. Yet while Ryan was upbraided by his mother and former fraternity brother-turned-TV commentator Tony Dungy for the salty language, many hardcore NFL fans took away a much different lesson. As one said on a message board: "The one thing I learned ... is that my cursing repertoire is a lot weaker than I thought. I still need some work in that area."
Rumors about which team might have landed the gig this time around ranged from the Panthers and Bucs to Lions, Broncos and Seahawks, as well as a repeat performance by the Jets. Wiseguys have already noted that even with the remarkably short turnaround time the "Hard Knocks" production crew has shown itself capable of, most of the shows this year would have featured too many shots of empty locker rooms and grounds crews cutting grass. But admit it: Wouldn't you like a behind-the-scenes glimpse at "Quarterback Controversy Brewing in Denver" right about now, including whether Tim Tebow is still studying his playbook upside down? Or whether NFL Commissioner Roger Goodell's popularity rating is still hovering within a few points of Congress?