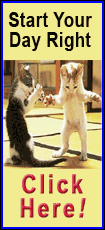 "It beats the heck out of losing," the Pittsburgh skipper said with a smile.
His Pirates were winners again, for a night anyway. They pitched. They played solid defense. They produced the timely hits that had been missing during this skid.
And they did it against the defending World Series champions with a sellout crowd cheering against them.
Charlie Morton and Jose Veras combined on a six-hitter, Ryan Ludwick hit a pair of RBI singles and Pittsburgh snapped a 10-game losing streak with a 5-0 win over the slumping San Francisco Giants on Monday night.
"All in all, it was one of the better games we've had the last couple weeks," Hurdle said. "It's a good start. It's all we could do tonight to go play a complete ballgame."
Garrett Jones doubled among his four hits and scored twice to help back Morton (9-6), who improved to 6-2 on the road this season.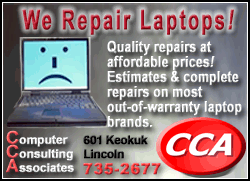 The Pirates battered Giants All-Star Ryan Vogelsong (9-2), who lost for the first time in 13 starts since May 26. His only other loss came the day after San Francisco lost its catcher and reigning NL rookie of the year Buster Posey to a season-ending broken leg on May 25.
The reigning champs are mired in their own funk of late, losing for the ninth time in 11 games with another night of missed chances on offense.
Still, San Francisco stayed a half-game ahead of Arizona in the NL West after the Diamondbacks lost 9-1 at home to Houston.
Morton pitched eight sharp innings and Veras finished Pittsburgh's ninth shutout and sixth on the road.
"We were feeling a little pressure when you have a losing streak like that," Morton said.
The Giants -- held to two or fewer runs for the eighth time in 10 games -- were blanked for the third time in nine games and 10th overall.
Nate Schierholtz hit a double and two singles for San Francisco playing in place of the injured Carlos Beltran, who had an MRI exam before the game that showed a strain in his right hand and wrist.
There weren't many other highlights from the home team.
"It's frustrating," catcher Eli Whiteside said. "When you're not scoring any runs, it's tough on the pitching staff, too. Trying to throw a shutout every night is tough. It's tough on the starters, it's tough on the bullpen. We just have to relax."
Vogelsong struck out cleanup hitter Derek Lee three times but Ludwick did damage in the No. 5 hole coming off two hitless games. Neil Walker added an RBI double batting third.
It sure was good timing for Pittsburgh, which exactly two weeks earlier won at Atlanta and sat in first place in the NL Central. Before Monday's win, the Pirates had gone 1-12 since to fall into fourth in the division and 10 games behind the first-place Brewers.