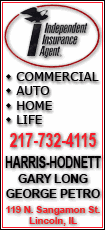 Up in Smoke on the Square will be the first time for a Kansas City Barbeque Society-sanctioned event to be in Logan County.

"This new addition to the Lincoln Art & Balloon festival enables us to expand an already successful event and creates additional excitement and hopefully new interests for visitors to our event and engage new people we haven't seen before," said Andi Hake, executive director for the Lincoln/Logan County Chamber of Commerce.

The barbecue event kicks off on Friday of the festival weekend with competitors firing up their smokers. On Saturday the competitors will present their entries for beef brisket, chicken, pork shoulder and pork ribs to the KCBS-certified judges, and then prizes will be awarded for first through fifth place in each category. Finally, overall points will then be tabulated, and cash prizes of $2,000 and $1,000 will be awarded to the grand champion and reserve grand champion respectively.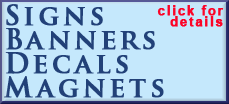 Up in Smoke on the Square will run from 10 a.m. to 10 p.m. on Aug. 26 and 8 a.m. to 6 p.m. Aug. 27 on McLean and Pulaski streets, in front of the Logan County Courthouse.
Spectators cannot purchase barbecue items from the competitors, but the chamber of commerce and the barbecue committee headed up by Chris Graue, from Graue Inc., has brought in four vendors just for this event, to sell quality barbecue to the public.
"We are creating a 'hospitality' area for our visitors with a tent on the courthouse lawn with tables and chairs. Beverages and BBQ will be sold, so everyone can enjoy the experience of this exciting new event in Lincoln," said Graue, one of the creators of the event.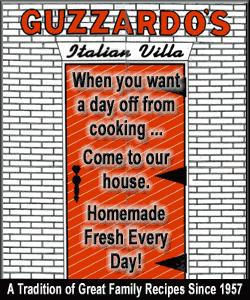 The Rotary Club of Lincoln is one of the event sponsors, giving money for a new BBQ Buck program to encourage spending by the competitors in Lincoln's downtown. The BBQ Buck program works much like the Chamber Buck program, but businesses in the downtown area do not have to be chamber members to participate. Competitors will be given $25 in "BBQ Bucks" to spend at participating stores, thanks to Rotary's generous contribution. This is a program matching dollar for dollar to encourage more money circulating through local businesses. The competitors have to spend an equal amount of their own money to use these gift certificates.
"We loved this idea when Chris presented it to us, because stimulating spending in Logan County is what we are all about at the chamber," Hake said.
"I am very pleased that Chris and his committee trusted the chamber to help support this new event and thought it would be a good fit for our festival," she added. "The BBQ committee has put in countless hours over the last year to ensure the success of an event that until a year and a half ago, I didn't know the first thing about. We are relying on the expertise of this committee, and so far they have exceeded our expectations."
[Text from file received from the Lincoln/Logan County Chamber of Commerce]