Asian markets wobbled throughout the day amid pessimism about the health of the world's major economies. But the falls in Asia were muted compared with the rout on Wall Street on Wednesday, which saw the Dow plummet 4.6 percent.
Japan's Nikkei 225 index slipped 0.6 percent to close at 8,981.94 as a strengthening yen, which reduces the value of export earnings, clobbered Japan's crucial export sector.
Honda Motor Corp. and Nissan Motor Corp. each lost 3.5 percent. Consumer electronics giants also slid -- Sony Corp. by 2.2 percent and Panasonic Corp. by 1.7 percent.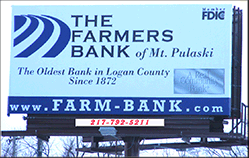 Hong Kong's Hang Seng index stumbled 1.1 percent to 19,558.78. South Korea's Kospi, vacillating in and out of negative territory, was up 0.6 percent to 1,817.44. Australia's S&P/ASX 200 was up less than 0.1 percent at 4,203.50 after earlier dropping about 2 percent.
A few markets eked out gains including China's Shanghai Composite Index.
Lee Kok Joo, head of research at Phillip Securities in Singapore, said investors were still reeling from the effects of the U.S. credit downgrade, poor economic outlook and fears of possible credit downgrades of AAA rated countries in Europe.
"Investors are keeping a portion of their holdings in cash and are waiting for a more opportune time to get into the market," he said.
U.S. weekly jobless claims, due to be released Thursday in Washington, would be a key factor in determining market direction in the coming days, he said.
"That is a very important number for the week," he said. "If that is disappointing, then that would cement investor fears that the employment situation in the U.S. is getting worse."
On Wall Street on Wednesday, the Dow Jones industrial average closed down 519 points at 10,719.94. The S&P 500 finished the day down 4.4 percent and the Nasdaq composite index dived 4.1 percent.