After a brief rebound in early trading, BNP Paribas and Societe Generale continued to lose ground. Both were trading around 5 percent lower by midday as government and rating agency assurances did little to assuage investor fears over banks' health.
France has become the latest to be caught in the crossfire and its government is taking pains to assure markets that it won't be the next to see its credit rating downgraded. French President Nicolas Sarkozy cut short his holiday Wednesday and ordered his ministers to come up with new budget cuts to ensure that France sticks to deficit-cutting targets.
However, his return did little to soothe investor worries about the country's rating even though all three leading credit rating agencies reaffirmed their current triple-A assessment of France.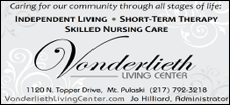 "The market is in a phase of extreme volatility today so any news, even if it is not confirmed, is believed to be true," said Dominique Dequidt, fund manager at KBL Richelieu investment firm in Paris.
Societe Generale, France's second biggest bank, bore the brunt of Wednesday's market skepticism as its share price became a massive victim of rumors surrounding its financial health.
In light of the turmoil, which saw the bank's share price drop nearly 15 percent Wednesday, the bank has asked the French market regulator, the AMF, to investigate the rumors that it was on the ropes because of its heavy exposure to debt from troubled eurozone economies.
Societe Generale CEO Frederic Oudea on Thursday called the rumors "totally unfounded" and "irrational." Speaking on France-Info radio, he urged calm and insisted that the bank's fundamentals are sound.
KBL Richelieu's Dequidt warned that the rebound in banks' share prices "remains very fragile, fragile to rumors, fragile to the volatility."
Oudea said Societe Generale had already accounted for its exposure to Greece's debts in its second quarter earnings.
"We are in an extremely nervous market, extremely volatile," he said.
Worries that France would lose its coveted triple-A credit rating sparked Wednesday's sell-off, which built momentum on rumors over Societe Generale