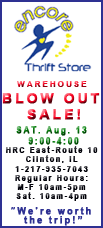 The rating agency's move put U.S. creditworthiness below 18 AAA-ranked countries and territories as diverse as Australia and Liechtenstein. For the U.S. to be ranked alongside two minnows in world affairs -- whose combined population is less than Florida's -- prompted considerable derision at home. The country had gone from "AAA" to "LOL," one talkshow host quipped.
Some New Zealanders feel they should be the ones taking offense.
Known for its stunning landscapes, sauvignon blanc wines, and producing the blockbuster Lord of The Rings film trilogy, New Zealand was plunged into recession by the U.S. mortgage crisis in 2008 but emerged in relatively healthy financial shape.
Unemployment is 6.5 percent, compared with 9.1 percent in the U.S.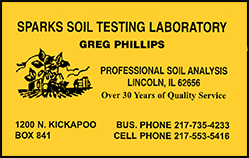 Government debt is equal to about a fifth of the economy compared with nearly 75 percent in the U.S.
House prices, meanwhile, have fallen just a few percent from their peak and the government is predicting its books will be back in the black by 2015.
The situation is more mixed in Belgium. Unemployment is running at 7.4 percent but Belgium's high level of public debt -- equal to 97 percent of gross domestic product -- has caused concern and forced up interest rates on Belgian bonds.
In New Zealand, political stability has served the country well. The hottest political topics this week? The question of whether the government should hold an inquiry into the price of milk -- and whether the official Adidas jerseys commemorating the upcoming Rugby World Cup are too expensive.
But if Americans think the stalemate between Republicans and Democrats is bad, they might find some solace in Belgium's dispute between the Dutch-speaking Flemings and the French-speaking Walloons. Things have gotten so gridlocked that there hasn't been a proper government for 14 months, threatening the country's long-term survival as a sovereign nation.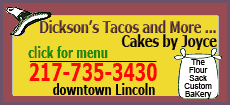 Of course, any economic comparison has its limits. The U.S. remains the world's largest economy and is home to global leaders in sectors from social media to advanced weaponry.
New Zealand, with a population of 4.4 million people, 33 million sheep and 10 million cows, has a much narrower economy based on agriculture.
Yet its handling of the recent economic downturn could prove instructive.
"New Zealand has a very strong debt-servicing ethic, and we don't see that in the U.S." said Kyran Curry, who analyzes Pacific economies for the S&P ratings agency. "New Zealand is also better addressing the issue of an aging population."
Curry said a major factor in the U.S. downgrade is the political paralysis in Congress, which has cast a cloud over the country's future willingness to meet its financial obligations.