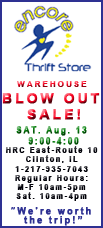 Hanson's mother, Elizabeth Hanson, confirmed the birth and told The Associated Press that the baby girl is "exquisite." At birth, the littlest Palin weighed in at 6 pounds, 15 ounces, according to the maternal grandmother.
"She's adorable," she said Wednesday, adding that the family is doing well. "We're all extremely excited about her arrival."
Sarah Palin, a former Alaska governor and the 2008 Republican vice presidential nominee, is mulling a possible run for the presidency in 2012. She has not made a public comment about the new addition to the family.
Track Palin and Britta Hanson were high school sweethearts. They married three months ago at Hatcher Pass, a scenic mountain pass not far from Sarah Palin's Wasilla home.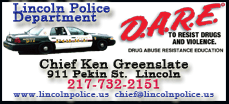 "Yes, they did & we couldn't be any more blessed!" Sarah Palin tweeted on May 19.
Britta Hanson's father is the Rev. Duane Hanson, pastor of Good Shepherd Lutheran Church in Wasilla.
Track Palin is an Army reservist. He spent a year deployed in Iraq with the Army. When his mother was on the GOP ticket in 2008, she spoke at her son's deployment ceremony in Fairbanks.