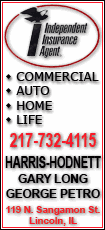 Rep. Peter King, R-N.Y., chairman of the House Homeland Security Committee, says he's worried that the Obama administration will only be too happy to give sensitive details about the Navy SEAL mission to the Oscar-winning moviemakers behind the project.
White House spokesman Jay Carney suggests that King should have better things to do than complain about a movie.
King on Wednesday sought an investigation by the CIA and Pentagon inspectors general, wanting them to review the administration's cooperation with director Kathryn Bigelow and screenwriter Mark Boal, both Academy Award winners for the 2009 film "The Hurt Locker." The bin Laden movie will be distributed by Sony Pictures Entertainment.
King said too much information already has leaked out about the Navy SEALs raid in May that killed bin Laden in Pakistan, and he noted that Pentagon officials have cautioned against further discussion of the mission.
Among other things, King asked the inspectors general to determine what consultations occurred in the administration about providing Hollywood with access to covert military operators and clandestine CIA officers.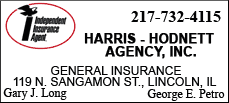 Carney told reporters: "When people, including you in this room, are working on articles, books, documentaries or movies that involve the president, ask to speak to administration officials, we do our best to accommodate them to make sure that facts are correct. That is hardly a novel approach to the media.
"We do not discuss classified information. And I would hope that as we face the continued threat from terrorism, the House Committee on Homeland Security would have more important topics to discuss than a movie."
Carney said information provided about the raid was focused on President Barack Obama's role and it's the same information given to anybody writing about the topic.
In an interview, King said, "People in the CIA reached out to me saying they were opposed to this." But he acknowledged that others in the spy agency were willing to cooperate.
"Most SEALs want to stay in the background," he said, and not "tip off the enemy of what they do and don't do."
King said he was not trying to take credit away from the president.