Fragile front-runner: Romney faces big challenges

Send a link to a friend

[August 11, 2011] PELLA, Iowa (AP) -- Mitt Romney, the GOP's fragile presidential front-runner, faces a string of challenges in the next few days that could knock him down a couple of rungs: a debate where he can expect his rivals to attack him, an attention-drawing straw poll he is bypassing and Texas Gov. Rick Perry's expected entrance in the race.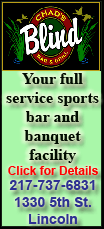 If he is feeling the pressure, Romney wasn't letting it show Wednesday as he made his second trip to Iowa this year, and his first since spring.
He went after President Barack Obama for not doing more to help the struggling economy, targeting the president's planned trip next week to meet with small business owners and workers in three states. Said Romney: "I sure as heck wouldn't be on a bus tour if I were president."
"Wouldn't it be nice if people in Washington spent a good part of their career working in a real economy?" Romney also said to about a dozen businessmen and women, emphasizing his 25 years of private-sector experience over his one-term Massachusetts governorship.
He told reporters later, "For those people who think the economy is what really is essential in providing a brighter future for our families and preserving our values, then I think they are going to look to me as someone who can understand how the economy works and can get it back on track."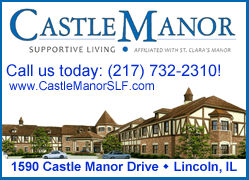 For months, Romney has been riding high in polls and collecting mounds of cash as several other Republicans -- Michele Bachmann, Tim Pawlenty and Jon Huntsman among them -- have struggled to emerge as his top challenger.
But the dynamics could quickly change.
Thursday night's Fox News debate in Ames will give several of the other seven candidates on stage a chance to present themselves as better choices than Romney, who lost the GOP nomination in 2008 after failing to convince the party's conservative base that he was sincere in his opposition to abortion rights and gay marriage and was the man they wanted on other issues they champion. He also couldn't overcome skepticism by some evangelicals over his Mormon faith.
Romney still ranks high in polls: A national USA Today/Gallup Poll of Republicans showed him leading the pack at 26 percent. He's also running strongly in surveys in early primary and caucus states less than six months before the first votes of the GOP nomination fight are cast.
His rivals already have started trying to chip away at his support, assailing him on the campaign trail. They'll probably try to do the same while sharing a debate stage with him.
Several have a lot on the line.
Pawlenty, who is struggling to gain traction and is looking for a straw poll triumph to energize his bid, hopes for a stronger debate performance than he had in New Hampshire in June when he hesitated to criticize Romney for the 2006 health care law Romney signed. The Massachusetts law, similar to the measure enacted last year by Congress and signed by Obama, is unpopular with Republicans. Pawlenty drew criticism for weeks about whether he had the mettle to challenge Romney for the nomination.
This time, aides say, Pawlenty will not shrink from confronting Romney about health care.
Pawlenty also is trying to keep Bachmann -- the Minnesota congresswoman who has risen in polls in Iowa since entering the race earlier this summer -- at bay. He has taken her on over the past month, arguing that Bachmann does not have the record of accomplishment he has as a former two-term governor.
Bachmann, in turn, will try to turn in as strong a performance as she did in June when she was praised for her poise. Her aides say she views the debate as a chance to highlight her own record, not draw a contrast with any particular candidate. Yet, she's been known to swipe at Romney and could do so again.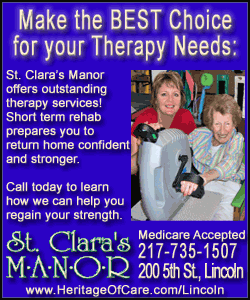 Huntsman, the former Utah governor whose campaign is best by infighting and staff turnover, will make his first debate appearance as a presidential candidate. He's registering little support in polls, and the debate gives the candidate -- a former ambassador to China under Obama -- a chance to show he's a credible contender. He was a successful businessman before entering politics and hopes to make the case that he's the right choice for a nation in economic turmoil.

Two days after the debate, Pawlenty, Bachmann, Texas Rep. Ron Paul and other lesser-known Republicans will compete in a test vote, and the result could indicate who could emerge as a viable challenger in the leadoff caucus state.

Romney competed aggressively in Iowa four years ago and won the straw poll but ended up losing the caucuses and the GOP nomination.

This time, he's bypassing the straw poll and isn't devoting the same effort to winning the Iowa caucuses.

The straw poll victor is likely to overshadow Romney at least for a time.

So will Perry's expected candidacy.

The Texas governor's weekend plans to visit New Hampshire and South Carolina on Saturday and then Iowa on Sunday are sure to re-energize the challenges to Romney.

Perry's likely candidacy has been seen as the most direct threat to Romney; the recent USA Today/Gallup Poll showed Perry -- who is not yet a candidate -- running second to Romney with 17 percent support.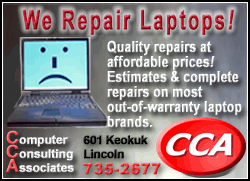 Perry also could undercut Romney's pitch as the jobs candidate. Under Perry, Texas' economy has grown and produced new jobs while the nation's economy has contracted and been much slower to recover.

In May, Romney called Perry "a great governor." On Wednesday, he declined to say whether that was because of the Texas Republican's record on jobs.

"He's a fine man and a fine governor," Romney told reporters when asked why he had called Perry great. "And the record of Texas, I think, speaks for itself."
[Associated Press; By THOMAS BEAUMONT]
Associated Press writer Philip Elliott contributed to this report from Adel, Iowa.
Copyright 2011 The Associated Press. All rights reserved. This material may not be published, broadcast, rewritten or redistributed.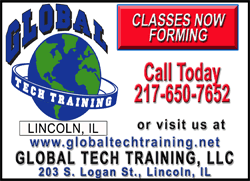 ---
News | Sports | Business | Rural Review | Teaching & Learning | Home and Family | Tourism | Obituaries
Community | Perspectives | Law & Courts | Leisure Time | Spiritual Life | Health & Fitness | Teen Scene
Calendar | Letters to the Editor