Unions look for silver lining in Wisconsin recalls

Send a link to a friend

[August 11, 2011] WASHINGTON (AP) -- Labor officials said Wednesday that the results in Wisconsin's unprecedented recall elections should send a stern warning to any elected official who might seek to curb collective bargaining rights.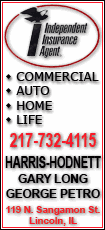 But in toppling only two of the six lawmakers they targeted, some observers said the outcome could be a sign that labor's political clout isn't what it used to be.
Unions celebrated the ouster of two Republican state senators who supported Gov. Scott Walker's bill to curb collective bargaining rights for most state employees. Despite the historic wins for Wisconsin Democrats in Tuesday's voting, they still fell short of their goal to knock off at least three Republicans so they could take majority control of the state Senate and be able to block Walker and the Republicans' conservative agenda.
The outcome falls somewhere between a victory and a loss for beleaguered unions, said Doug Schoen, a Democratic political strategist.
"Organized labor certainly didn't lose any ground," Schoen said. "They didn't fundamentally alter the political environment, but they sent a strong message to Republicans that what they are doing is not without peril."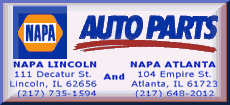 That's the silver lining union officials were spinning Wednesday.
"This is going to send a signal that workers and the public are not going to take this overreaching lying down," AFL-CIO political director Mike Podhorzer said. "I can't imagine that if I were a state legislator in another state that I would want to go through what these six Republicans just went through."
Unions plan to take the fight to Ohio, where voters will decide in November whether to repeal the state's new collective bargaining law. A spokesman for a group that wants to keep the law in place called the two election wins in Wisconsin "meaningless."
"Labor got into this with the goal of shifting the balance of power and they failed," said Jason Mauk, spokesman for Building a Better Ohio, a group defending the new law. "There's no other way to read it. They spent millions of dollars in hopes of sending a message and it fell flat."
Walker, who enraged national unions for his insistence on limiting bargaining rights, said the injection of national labor groups into the fight ultimately didn't succeed.
"I would say in general all of the money that came in from outside the state, no matter what source it came from, I think in the end voters wanted to make the decision based on facts from Wisconsin not just based on campaign ads," Walker told The Associated Press on Wednesday.
Podhorzer said abor had a strong showing even in hard-core Republican districts that they lost, which bodes well for Democrats who hope to launch a recall of Walker next year.
Unions made Wisconsin ground zero in their campaign to stop the pummeling of public sector unions from California to New Jersey, as government employees are being forced to pay more for their pension and health care benefits to help stem massive budget shortfalls. Unions poured in millions of dollars into Wisconsin for ads and grass roots organizing and staked the reputation of labor's vaunted get-out-the-vote machine.
Earlier this year, AFL-CIO President Richard Trumka even credited Walker for galvanizing the labor movement and creating a backlash that made other governors more conciliatory in seeking concessions from unions. We Are Wisconsin, a coalition that included many national unions, spent at least $10 million on the races, according to government watchdog group the Wisconsin Democracy Campaign.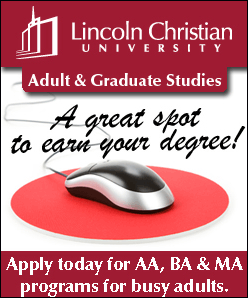 Given the all-out effort, some labor experts said the outcome has to be considered a disappointment.

"If there was strong sentiment against what were really draconian measures taken by the Wisconsin legislature, the unions should have done better," said Gary Chaison, a professor of industrial relations at Clark University in Worcester, Mass. "What happened in Wisconsin was an attack on unions as organizations."

Chaison said falling short in Wisconsin also raises the stakes for unions in Ohio, where GOP Gov. John Kasich signed a law that restricts bargaining, bans strikes and gets rid of automatic pay increases for more than 350,000 public workers, including police officers, firefighters and teachers.

"Defeat in Ohio, plus failure to succeed in Wisconsin is really going to embolden (labor's) enemies," Chaison said.

Two years ago, labor unions suffered another embarrassing setback when they spent about $10 million in a failed bid to oust Sen. Blanche Lincoln of Arkansas during the Democratic primary. Lincoln, a one-time labor ally, had crossed unions by wavering on health care and labor reform.

But the state fights are more than just political payback -- unions are fighting for their very survival. Public sector employees now make up a majority of union members. The move to curb their collective bargaining rights also leads to fewer union members and saps organized labor's political strength.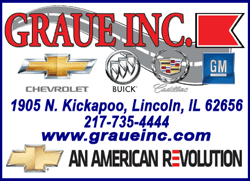 Leon Fink, a labor historian at the University of Illinois at Chicago, said Democratic strategists studying the Wisconsin results are likely to conclude that saving public sector union rights in itself is probably not a commanding electoral theme.

"The votes are more there for defense of Social Security and Medicare, but labor on its own is just too weak to pull the train by itself," Fink said.
[Associated Press; By SAM HANANEL]
Associated Press writers Scott Bauer in Madison, Wis., and Ann Sanner in Columbus, Ohio, contributed to this report.
Copyright 2011 The Associated Press. All rights reserved. This material may not be published, broadcast, rewritten or redistributed.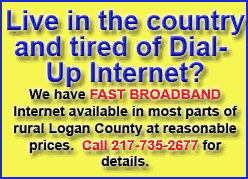 ---
News | Sports | Business | Rural Review | Teaching & Learning | Home and Family | Tourism | Obituaries
Community | Perspectives | Law & Courts | Leisure Time | Spiritual Life | Health & Fitness | Teen Scene
Calendar | Letters to the Editor