Militants who downed chopper killed in NATO strike

Send a link to a friend

[August 11, 2011] KABUL, Afghanistan (AP) -- A roadside bomb killed five NATO troops in southern Afghanistan, the U.S.-led coalition said Thursday, a day after the alliance reported it killed the Taliban insurgents responsible for shooting down one of its helicopters, killing 38 Americans and Afghans.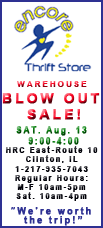 The latest deaths, which raised to 374 the number of international forces killed so far this year, underscored the tenuous nature of the decade-old war. The Taliban continues to strike hard even as the international forces press the militants while readying their Afghan counterparts to take over securing the country by the end of 2014 when the international combat mission is to end.
On Wednesday, another coalition service member died in a road bombing, the coalition said. Also, five Afghan policemen were killed Wednesday when their checkpoint was attacked by Taliban insurgents in Gereshk district of Helmand province, police chief Abdul Hakeem said.
The attacks came as the coalition said Wednesday that an airstrike killed the insurgents responsible for Saturday's downing of a U.S. helicopter in which 30 U.S. troops, seven Afghan soldiers and an interpreter died.
F-16 fighter jets killed the insurgents responsible on Monday, according to the top American commander in Afghanistan, Marine Corps Gen. John Allen.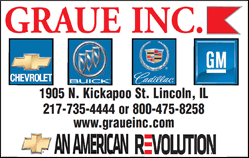 The military provided few details to back up the claim, but Allen said he was confident the airstrike killed fewer than 10 insurgents involved in the attack on the U.S. Chinook helicopter.
"All of these operations generate intelligence," Allen said, including about those who fled the site of the crash.
"We tracked them as we would in the aftermath of any operation, and we dealt with them with a kinetic strike, and in the aftermath of that we have achieved certainty that they, in fact, were killed in that strike," Allen said. He spoke by video from his Kabul headquarters.
In a separate statement, the military said the strike killed a Taliban leader and the insurgent who fired the rocket-propelled grenade at the helicopter. That statement also cited intelligence gathered on the ground. It did not provide further details.
"This does not ease our loss, but we must and we will continue to relentlessly pursue the enemy," Allen said. The crash was the deadliest single loss for U.S. forces in the nearly 10-year Afghan war.
The military is still seeking the top insurgent leader that troops were going after in Saturday's mission, Allen said.
According to officials, the team included 17 SEALs, five Navy special operations troops who support the SEALs, three Air Force airmen, a five-member Army air crew and a military dog, along with seven Afghan commandos and an Afghan interpreter.
Allen agreed that as U.S. troops begin to pull out of Afghanistan, such counterterrorism missions -- often by special operations forces -- will increase and become prominent.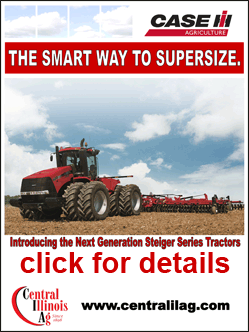 It is generally expected that there will also be special operations forces in Afghanistan well after 2014, when NATO hopes to hand off responsibility for security to Afghan forces.

Afghanistan has more U.S. special operations troops, about 10,000, than any other theater of war. From April to July this year, 2,832 special operations raids captured 2,941 insurgents and killed 834, twice as many as during the same time period last year, according to NATO.

Allen said that after the beginning of the year, he will likely begin shifting more forces to the east, where coalition troops are facing a stubborn insurgency. Until then, he said, the military will continue in the south.

But the fight is getting more complicated as international troops try to shift more control over Afghan forces. Operations often seem to be "Afghan-led" in name only and international troops have repeatedly clashed with their Afghan partners. There have been a host of turncoat shootings by Afghan soldiers of international troops this year.

Coalition forces have finished their investigation at the helicopter crash site in Wardak province and have all left the area. Some of the helicopter parts and wreckage were taken away by aircraft and others were taken away on trucks, the coalition said.

While officials believe the helicopter was shot down by a rocket-propelled grenade, Allen said the military's investigation into the crash will also review whether small arms fire or other causes contributed to the crash.
[Associated Press; By HEIDI VOGT and LOLITA C. BALDOR]
Baldor reported from Washington. Associated Press writers Kimberly Dozier and Pauline Jelinek contributed to this report from Washington.
Copyright 2011 The Associated Press. All rights reserved. This material may not be published, broadcast, rewritten or redistributed.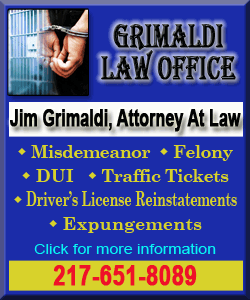 ---
News | Sports | Business | Rural Review | Teaching & Learning | Home and Family | Tourism | Obituaries
Community | Perspectives | Law & Courts | Leisure Time | Spiritual Life | Health & Fitness | Teen Scene
Calendar | Letters to the Editor