India's parliament stalls as major issues await

Send a link to a friend

[August 11, 2011] NEW DELHI (AP) -- Screaming matches over corruption have again paralyzed India's parliament, stalling crucial work on its malnutrition crisis and land reforms and deepening concerns over whether anyone is running the world's largest democracy.
For nearly two weeks, opposition lawmakers have halted nearly all legislative work in a repeat of their winter session protests, weakening Prime Minister Manmohan Singh's already embattled government and its push to turn India into a major global power.
The sense of political despair was heightened last week when Congress Party chief Sonia Gandhi -- seen as the nation's top powerbroker -- left the country for medical treatment for an unnamed illness. She named her son to help run the party in her absence, further undermining Singh by rekindling speculation Rahul Gandhi was being groomed to take his place.
Singh had been viewed as a man of uncommon integrity as he led the ruling coalition to an unexpectedly strong re-election victory in 2009 that many hoped would give him a mandate for further economic reforms. But his government was quickly beset by scandals over the shady sale of the mobile telephone spectrum and last year's Commonwealth Games, which together lost the country as much as $40 billion, according to government auditors.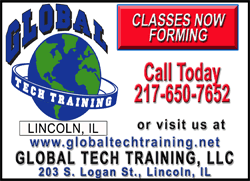 "In the last 26 months since the government took over, there has been little or no governance," said Omkar Goswami, an economist and corporate adviser who serves on the boards of companies like Infosys and Cairn India.
"The country is running on the entrepreneurial drive of people, but there is no governance. So many scams have surfaced in the past year, that no official wants to take a decision; no minister wants to stand up and be counted."
Indians have grown weary of both Singh and parliament. A poll by an Indian think tank that was published this week in The Hindu newspaper showed 60 percent of respondents think the government is "somewhat" or "very" corrupt.
Lawmakers were pegged as the most corrupt by a plurality of 43 percent. While most respondents still viewed Singh as honest -- only 9 percent said he was personally corrupt -- 31 percent said he has done little to control corruption, and 33 percent said he should be replaced, as opposed to 22 percent who said he should stay on as prime minister.
No margin of error was given, but a random survey with that many participants -- under ideal conditions -- would have a margin of error of less than 1 percentage point.
Protests by opposition lawmakers washed out parliament's winter session, though they managed to allow the budget to pass during the spring budget session.
There had been strong hopes for the so-called monsoon session -- the third of parliament's three annual sessions -- when it began last week. It was expected to take up an ambitious food security bill aimed at eliminating hunger in a country where 50 percent of the children are plagued by malnutrition. It was also to debate a land acquisition bill to give better compensation to farmers whose land is taken for development and an anti-corruption law that would establish a government ombudsman.
But little work has been done as both houses of parliament again erupted in chaos and political theater, this time over opposition demands that New Delhi's top elected official resign over her role supervising the Commonwealth Games.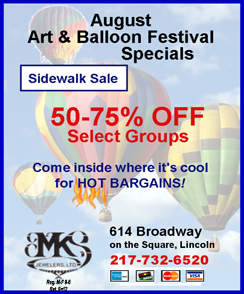 PRS Legislative Research, a public interest group that monitors parliament, said in the first week of the current session ministers replied to only 14 questions out of 120 in the upper house.

Each day, just after the speakers of both houses of parliament open proceedings, opposition lawmakers stream into the well and shout anti-government slogans, drowning out officials who try gamely to ignore them and go on about their business.

On Wednesday, lower house speaker Meira Kumar donned headphones to try to hear ministers read their responses to parliamentary queries. One minister, V. Narayanasamy, shouted himself hoarse in an effort to be heard.

After a few minutes, Kumar adjourned the session. On Thursday, the protesters took a rare day off and allowed work to proceed.

The din in the house is mirrored by street rallies outside parliament by supporters of the main opposition Bharatiya Janata Party and smaller regional parties.

Senior BJP leader Arun Jaitely demanded the government immediately hold a parliamentary debate on corruption.

"The prime minister has given no answers. No answers can be given by him. But we will push the government till it responds on the many corruption issues that we have raised," Jaitely told reporters.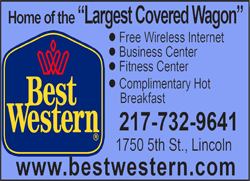 While the Congress Party has tried to brush off the protests as a sign of India's boisterous democracy, political analysts and business leaders have condemned the nearly yearlong crisis that has prevented parliament from passing any major laws, even as India tries to keep its economic growth on track and transform itself into an important international player.

"If parliament is to regain some of its moral authority, it must get back to doing its primary job -- debating and making law," Ronojoy Sen, a political analyst, wrote in The Times of India.
[Associated Press; By NIRMALA GEORGE]
Copyright 2011 The Associated Press. All rights reserved. This material may not be published, broadcast, rewritten or redistributed.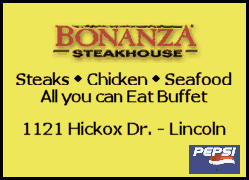 ---
News | Sports | Business | Rural Review | Teaching & Learning | Home and Family | Tourism | Obituaries
Community | Perspectives | Law & Courts | Leisure Time | Spiritual Life | Health & Fitness | Teen Scene
Calendar | Letters to the Editor