Today's highlight in history:
On Aug. 11, 1934, the first federal prisoners arrived at Alcatraz Island (a former military prison) in San Francisco Bay.
On this date:
In 1810, a major earthquake shook the island of St. Michael in the Azores.
In 1860, the nation's first successful silver mill began operation near Virginia City, Nev.
In 1909, the steamship SS Arapahoe became the first ship in North America to issue an S.O.S. distress signal, off North Carolina's Cape Hatteras.
In 1949, President Harry S. Truman nominated General Omar N. Bradley to become the first chairman of the Joint Chiefs of Staff.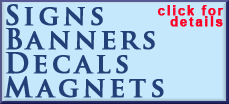 In 1952, Hussein bin Talal was proclaimed King of Jordan, beginning a reign lasting nearly 47 years.
In 1954, a formal peace took hold in Indochina, ending more than seven years of fighting between the French and Communist Viet Minh.
In 1962, the Soviet Union launched cosmonaut Andrian Nikolayev on a 94-hour flight.
In 1965, rioting and looting that claimed 34 lives broke out in the predominantly black Watts section of Los Angeles.
In 1975, the United States vetoed the proposed admission of North and South Vietnam to the United Nations, following the Security Council's refusal to consider South Korea's application.
In 1991, Shiite (SHEE'-eyet) Muslim kidnappers in Lebanon released two Western captives: Edward Tracy, an American held nearly five years, and Jerome Leyraud, a Frenchman who'd been abducted by a rival group three days earlier.
Ten years ago: In his weekly radio address, President George W. Bush said his decision to restrict but not forbid federal financing of embryonic stem cell research placed him at the crossroads between protecting and enhancing human life.