One coach calls the other and they decide things like how long to play their starters and how often they blitz. It's not fixing the game, it's trying to get the most out of their glorified scrimmage.
Consider it the football equivalent of planning a potluck dinner; you've got to know who is bringing what to make sure you don't end up with six desserts but no salad or vegetables.
Such arrangements don't always happen any more in the NFL, and aren't always acknowledged when they do.
This preseason, however, some coaches believe they're needed more than ever.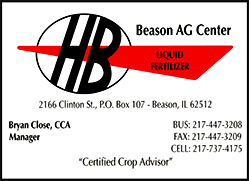 With the lockout having wiped away offseason work, the new labor deal limiting practice time in training camp and other delays keeping free agents from suiting up for practices until late last week, teams are nowhere near ready to get everything they need out of the games that begin Thursday night.
So, says Cowboys coach Jason Garrett, it only makes sense to agree on the rules of engagement for a game that doesn't count in the standings.
"I think everybody in the league will do something like that because everything has been so shortened," Garrett said. "You need to be on the same page as to who is playing against whom and what kind of stuff we're using. I think those conversations are important."
Although this is Garrett's first preseason in charge, he's been around long enough to know the drill. Dolphins coach Tony Sparano mentioned having such conversations with Garrett last preseason, when Garrett was Dallas' offensive coordinator.
This preseason, Sparano expects more of the same across the league. He said there could even be strategic trade-offs, such as encouraging a foe to try blocking a kick just to see if your special teams can prevent it, in exchange for testing one of their potential weaknesses.
"As we get on in this thing here and start with these preseason games that would be something I would strongly consider just because you've lost practices," Sparano said. "You wouldn't under normal circumstances do that, but because you've lost practices there might be something that they need or you need."
Garrett revived the subject of coaches cutting deals by saying last weekend that he planned to talk to Denver coach John Fox about "what the overall approach is" when their teams meet Thursday night at Cowboys Stadium.
The league office probably wasn't thrilled to hear that. The reason is printed on every preseason ticket.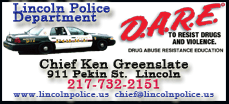 Teams charge the same for preseason games as for regular season games, so they want to at least give the appearance that fans are getting their money's worth. This is especially true for season-ticket holders forced to pay for all 10 home games, even though only eight truly matter.
Fans know the quality of these games is lousy, which is why hardly anyone buys individual tickets. Empty seats close to the field are proof some season-tickers holders can't even give them away.
Owners acknowledged the frivolity of four preseason games by asking the players' association to turn two into regular-season games. That didn't make the new collective bargaining agreement, but it wasn't ruled out, either. Both sides only agreed to hold off for at least two years.
If there were only two, they'd carry more weight. Star players would be in the game longer, and they'd probably try harder.
With four preseason games, that's certainly not the case. Perhaps that's why old-guard coaches Bill Belichick of the Patriots and Mike Shanahan of the Redskins issued versions of the same league-approved stance when asked if they'll set anything up this preseason.
"I've always been under the mindset that whatever the other team wants to do, we've got to be ready for," Shanahan said.
Said Belichick: "We're just going to play the game, do what we need to do and I'm sure (the Jaguars, his upcoming foe) will do what they need to do. That's football. You've got to be able to react to whatever it is."