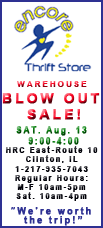 They want to simplify the massive 439-page Division I rulebook, enforce stronger penalties for rule-breakers, increase academic standards and link academic performance to possible postseason bans. And if NCAA President Mark Emmert gets his way, all of this would be approved in the next 12 months.
It's a far cry from the stodgy, deliberative days of past NCAA administrations.
"What's different is a lot of things have reached a boiling point," Penn State president Graham Spanier said after Emmert's two-day presidential retreat wrapped up Wednesday. "The board of directors has the authority to make some decisions that it has been reluctant to do before, but I think the presidents have reached a point where they're saying too many things are not working well. So the board needs to take stronger actions from the top."
Thursday's board meeting represents the first test to see if that will happen.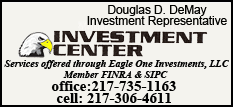 A new cutline for the Academic Progress Rate, the calculation used to evaluate whether each team at a school is making sufficient progress toward graduation, was already on the docket. The current cutline is 925. Emmert wants it increased to 930 immediately and perhaps higher in future years.
Failure to meet the cutline, Emmert said, should result in postseason bans in all sports.
"It's very realistic and it will happen very quickly, meaning this year," Emmert said. "I think the most important component is how quickly you implement it, so there have been discussions about a sliding scale implementing it two or three years. But we will set that standard very, very quickly and I know the presidents believe that is critical."
Emmert said he also embraces stronger academic standards for incoming freshmen and junior college transfers. The changes could require freshmen to post higher GPAs and take more core courses in high school, and introduce a sliding scale that incorporates standardized test scores. Junior college transfers also may have to meet new academic standards.
All three have been debated for months in committees, but Emmert wants the presidents to take action now.
It's just the start.
The NCAA is planning a major rewrite of its complicated rulebook to shed regulations that many in the meetings agreed were unenforceable or nitpicky.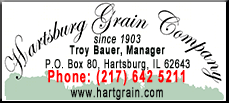 Instead, the presidents plan to put coaches, school administrators and boosters on notice: Breaking the rules now will be costly, though Emmert would not speculate on any possible new sanctions.
The infractions committee could bring back the postseason bans and television bans that became the norm in the 1980s, punishments that never came off the books but have rarely been used over the past decade. Last year, Southern California became the first Football Bowl Subdivision school to get a postseason ban since Alabama's two-year ban ended in 2003. No FBS team has faced a TV ban since 1996.
It's something that's been debated among the membership since October 2008.
A working group is expected to study other possibilities and come up with a standardized list of possible penalties based on the severity of the infractions.
"Some of these things our coaches and our boosters might not like, but I think we need to do what you're going to see in the next year," Spanier said. "I think coaches and boosters should now be afraid if they go out and break the rules now because we're going to de-emphasize the petty stuff and focus on the bigger things. So the cheaters, the rule-breakers, the folks that are trying to disrupt intercollegiate athletics in this country are going to be held more accountable than in the past."
What prompted all this?