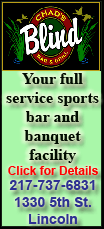 He was in Mexico about five years ago on a midnight run for tacos -- the fun often started for Rodman around midnight -- when a group of girls approached and started screaming his name.
An amused Rodman turned to his agent and marveled, "Dude, these girls never saw me play basketball."
And what a player they missed.
Rodman will get recognition for his often overlooked accomplishments on the court Friday when he is enshrined in the Naismith Memorial Basketball Hall of Fame.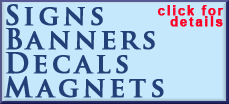 Two-time Olympic gold medalist Chris Mullin is the other headline name, becoming the 11th member of the famed 1992 Dream Team to earn enshrinement as an individual. Big men Artis Gilmore and Arvydas Sabonis; eight-time NBA champion Tom "Satch" Sanders of the Celtics; five-time Olympic gold medalist Teresa Edwards; coaching greats Tex Winter, Tara VanDerveer and Herb Magee; and the late Reece "Goose" Tatum of the Harlem Globetrotters also will be honored at Symphony Hall in Springfield, Mass.
All greats of the sport, but none as colorful or controversial as Rodman.
He's probably better known for wearing a wedding dress than a Detroit or Chicago uniform, and he's aware that his antics turned off plenty. But beneath the piercings and tattoos was someone serious about his basketball, and only a few have won more often than he did since entering the NBA a quarter-century ago as a second-round pick of the Pistons.
"None of my teammates had no problem with me," Rodman said in a phone interview. "And I always say to myself, if anyone has a problem with Dennis Rodman, all you've got to do is look at the record. Every team I went to, I won, and I was a big, major part of that team."
Indeed, he went 636-275, a .698 winning percentage that since his career started is bettered only by San Antonio's trio of Manu Ginobili, Tony Parker and Tim Duncan, according to STATS, LLC. Rodman led the league in rebounding an NBA-record seven straight seasons, won consecutive Defensive Player of the Year awards, and won back-to-back titles with the Pistons before teaming with Michael Jordan and Scottie Pippen for three in a row with the Bulls.
And he had plenty of fun doing it.
A brief marriage to Carmen Electra and a relationship with Madonna took him from the sports pages to the gossip ones, and he's lived there well past his NBA career ended in 2000.
"The last maybe 13 years, people always ask, 'What are you doing?' I say I don't do anything. I don't even have a job, but you always see me on TV, I'm always somewhere around the press or somewhere like on a red carpet," Rodman said. "At least once a week or twice a week, you probably hear my name on TV or see me in all the tabloids or something like that, and I don't even have a job. I must be doing something right."
Mullin has stayed in the game, building the Golden State Warriors, his longtime team, into a playoff club as general manager and currently working as an analyst for ESPN. A seemingly automatic left-handed jumper led him to a decorated college career at St. John's, Olympic gold medals in 1984 and '92 and five All-Star selections, none of which he saw coming when he started playing basketball growing up in Brooklyn.