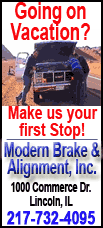 Jumping on the first pitch he saw from Jason Frasor, Reimold hit a two-run homer to carry the Baltimore Orioles to a 6-4 victory over the Chicago White Sox, whose five-game winning streak ended.
"I was just trying to be relaxed," Reimold said. "I was 0 for 4 at that point -- relax and not be tense." The drive followed a one-out single by Chris Davis. It was Reimold's seventh home run, the first since July 26.
"He's got some skills that could play up here if he can grasp some of the small things," Orioles manager Buck Showalter said of Reimold, a part-timer last year and this season. "Tonight, he got a good return for some of the work he's been putting in. I know he was excited. So were we."
J.J. Hardy went 4-for-5 with a home run for the last-place Orioles, who blew a four-run lead before winning for only the second time in eight games.
"Sometimes you just have to roll with the punches a little bit," said closer Kevin Gregg, who pitched a perfect ninth. "We didn't let it get out of hand."
Mike Gonzalez (2-2) worked the 10th for the Orioles, who also got a home run from Adam Jones.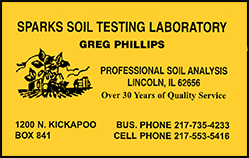 The loss ended Chicago's seven-game road winning streak, kept the White Sox four games behind first-place Detroit in the AL Central and ruined Chicago's bid to reach .500 for the first time since July 29. Hardy is 7 for 14 with two homers in the first three games of the four-game series.
"What's the guy's name -- J.J. Ruth? J.J. Ruth hit a home run. This guy swings the bat pretty well lately," White Sox manager Ozzie Guillen said. "J.J. Ruth. I go to see his museum tomorrow."
Frasor (2-2) lamented the pitch he threw to Reimold, which ruined an outing that began in the ninth. "Sllider. I don't think it did too much," the right-hander said. "You know, I think he knew it was coming. He crushed it."
Making his second start for Baltimore since coming over in a July 30 trade with the Texas Rangers, Tommy Hunter took a 4-1 lead into the seventh. He got two outs before No. 9 hitter Brent Morel doubled in a run, putting runners at second and third.
Right-hander Jason Berken came in to face left-handed hitter Juan Pierre, who grounded the first pitch inside the third-base line for a two-run single, tying the score at 4.