Johnson, Alfonso Soriano and Geovany Soto homered and Chicago beat the Washington Nationals 4-2 for their eighth victory in their last 10 games.
The disappointing Cubs have little to play for over the final two months of the season, but Johnson is glad the club is finally putting on a show for the Wrigley faithful.
"It's better for us and it's better for our fans," Johnson said. "I know we haven't been too impressive really at all in any part of the year. ... We're playing pretty good baseball now. I'm glad fans are getting to see that."
Johnson also had three singles in his seventh career four-hit game. Soriano also doubled and drove in two runs, and Soto scored twice.
The Cubs have connected in eight straight games and have hit 19 home runs over that stretch.
Chicago starter Rodrigo Lopez (3-3) allowed two runs, one earned, and five hits in 5 2-3 innings. He gave up 12 earned runs over 8 1-3 innings in his previous two starts.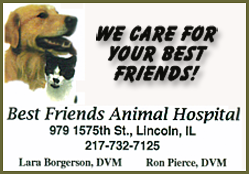 "I think I had a good game going on," Lopez said. "I wish I could go longer, but I guess there was a good reason (to be removed) after my last two outings. I come out with a good feeling about myself and at the end, it works for all of us."
Carlos Marmol struck out three in a scoreless ninth for his 25th save in 32 chances. The Cubs' bullpen, which has been dominating at times this season, racked up 3 1-3 scoreless innings.
"They're good and they're really good when they're fresh," Cubs manager Mike Quade said of his relievers.
Ross Detwiler (1-2) pitched five innings for Washington, yielding three runs and seven hits. He dropped to 0-8 in 16 career road appearances, including 10 starts.
"It's not one thing," Detwiler said of his road woes. "It's a pitch here, a pitch there, not getting a bunt down. Little things."
Jayson Werth hit a solo home run and singled for Washington.
"(Lopez has) been pitching a long time, he knows what he's doing out there," Werth said. "He was moving the ball around, changed speeds. Just kept us off balance.
"I was able to get one up in the air. This time of year in Chicago, if you get one up, usually it will go. The ball was flying today, unfortunately we were just on the other side."
The Nationals scored first, getting an unearned run in the opening inning on a throwing error by shortstop Starlin Castro that let Ryan Zimmerman score all the way from first.
The Cubs have surrendered 90 first-inning runs this season, most in the big leagues. Castro's miscue was the Cubs' 95th error on the season, most in the National League.
Zimmerman extended his hitting streak to 18 games. That's the second longest for the Nationals in the seven seasons since they moved to Washington from Montreal. Zimmerman had a 30-game hitting streak in 2009.
The Cubs tied it in the second when Soto led off with his 12th homer of the season, a shot that sneaked into the first row of the bleachers inside the left-field foul pole.
"Right now everything seems to be going the right direction," Soto said.
Chicago took the lead in the fourth but missed a chance at a big inning. Soto walked with one out and scored on Soriano's bloop double off the right-field line that a sliding Werth just missed running down.
"I just put my head down and kept running," Soto said.